21Shares Cooperates with German Bank Comdirect to Provide Crypto ETPs to Savings Accounts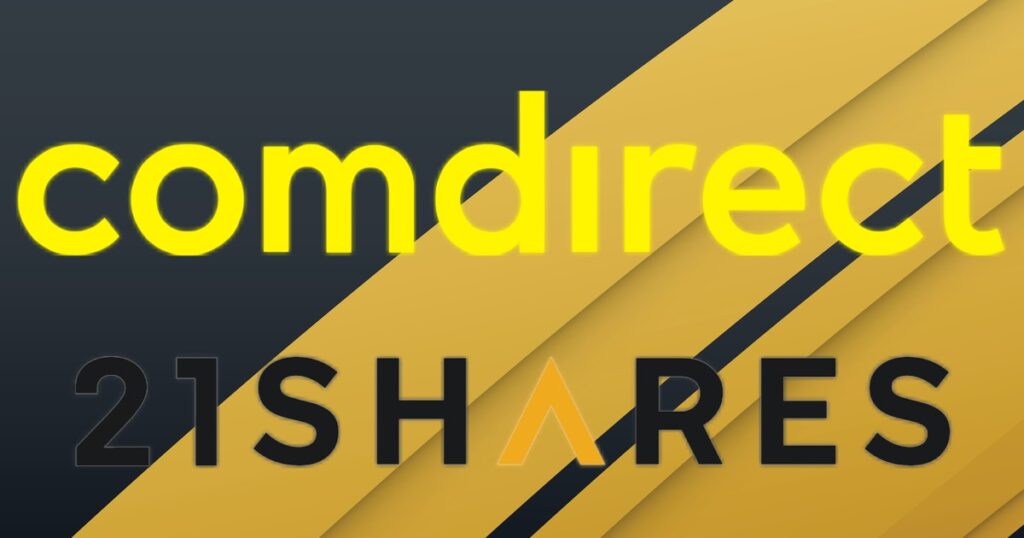 21Shares, a well-known cryptocurrency ETP issuer, announced a partnership with the German online financial services bank Comdirect to diversify the option of cryptocurrency ETPs to customer savings accounts.
According to the official report on July 13 by 21Shares, this plan will immediately take effect, and has become the exclusive provider of encrypted ETPs reserved as an online broker savings plan (Spar plan).
Currently, 11 ETP products of 21Shares are available on the Comdirect platform with zero commission. The CEO of 21Shares, Hany Rashwan, welcomed the latest announcement and said that:
"We are very excited to offer German clients who wish to add Bitcoin and other crypto assets to their savings plan a compelling option to do so thanks to Comdirect."
21Shares stated that this collaboration with Comdirect is "another milestone in democratisation crypto investments". This is the first example where investors can gain cryptocurrency exposure in their savings accounts.
Comdirect Produkt Manager and Crypto saving plan Initiator, Rene Louis Delrieux added that:
"For an outstanding customer experience, investors are now able to use crypto ETPs which fits the needs of our demanding clients and ensures market participation. This additional service adds flexibility for immediate use. Together with our partner 21Shares, comdirect has succeeded in significantly bridging crypto investments to retirement plans, something that our clients have longed for a while."
21Shares has been committed to integrating digital assets into the traditional financial sector.  Announced that the company has cooperated with GHCO, an issuer-centric liquidity provider committed to building transparent and accessible financial markets to list Its Bitcoin ETP (ABTC ) on the Aquis exchange.
And at the end of last month, Cathie Wood, a top wall street investor and founder and CEO of ARK Investment management firm, has cooperated with 21Shares, an issuer of European exchange-traded products, to apply for the Bitcoin ETF-Ark21Shares ETF.
Image source: Shutterstock