Bank of America Believes Bitcoin Could Mean More Money for Salvadorans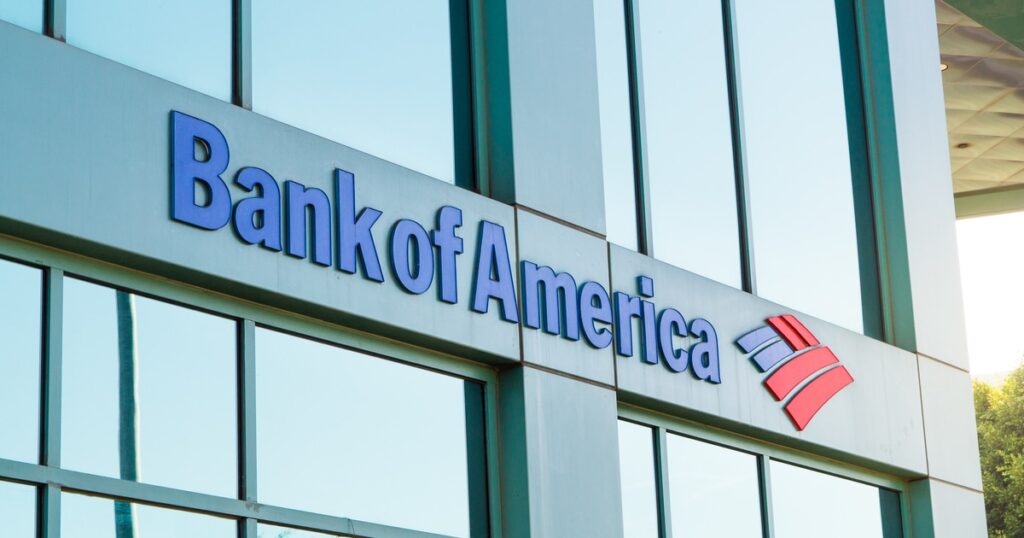 Bank of America, a leading US-based multinational investment bank, acknowledged that Bitcoin (BTC) could trigger a progressive digitalisation of the financial system, translating to more money for workers in El Salvador.
Per the announcement:
"Bank of America reports Bitcoin could mean more money for workers, a progressive digitalization of the financial system, greater consumer choice, and an increase of foreign direct investment for El Salvador."
In June, El Salvador became the first country to adopt BTC as legal tender. This development was seen as a stepping stone towards generating jobs in a nation where 70% of the population works in the informal economy and does not hold a bank account. 
Moreover, it could prompt financial inclusion by offering access to investments, savings, credit, and secure transactions.
Africa is also not being left behind in the Bitcoin bandwagon because it recorded the largest P2P volume growth. This trend was being caused by African youths taking up the mantle of bettering their lives and their families through Bitcoin. 
Bitcoin leaves exchanges in droves
According to on-chain metrics provider Santiment:
"Bitcoin's exchange action was a primary initiator of the breakout we saw this week. BTC's price has hit $42.5K, and there were huge exchange activity swings favoring coins moving off of exchanges Monday, Wednesday, & Thursday to push prices upwards."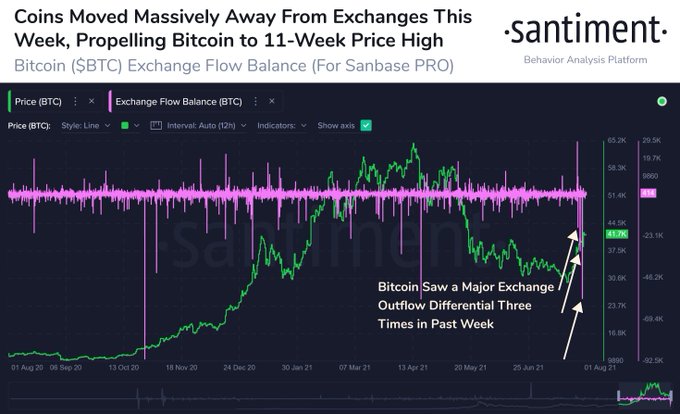 These statistics show that BTC rose to $42.5K as many coins were exiting exchanges, given that this signifies a holding culture.
However, the leading cryptocurrency had retracted to the $40.3K level during intraday trading, according to CoinMarketCap. 
Bitcoin's recent surge made the futures markets heat up because funding rates flipped positive across various major exchanges. Furthermore, social and trading volumes went through the roof after hitting a 5-week high. 
Bitcoin's address activity also hit a record high in the last three weeks by surging by 44.1%.
Image source: Shutterstock