Bank of America Opens Bitcoin Future Trading to Clients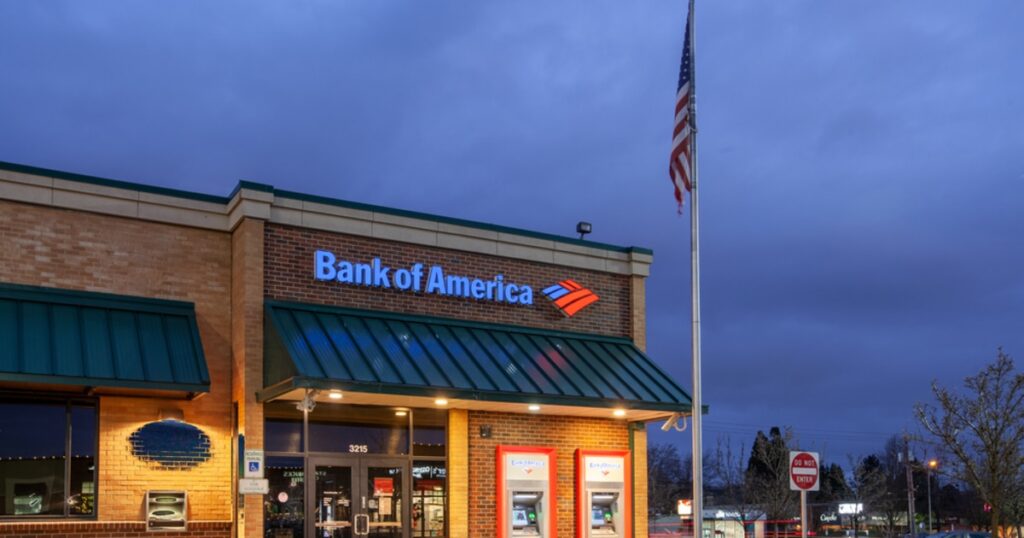 Bank of America (BofA) has established trading of Bitcoin futures for some of its clients.
Despite its quite conservative approach in response to cryptocurrencies, the second-largest bank in the United States has now given the green light to some of its clients to access such digital assets due to the amount of margin required to trade the futures.
While some of the bank's clients are now setting up Bitcoin futures accounts, which are settled in cash, one or two clients may have already begun trading.
In 2018, BofA used to block their clients and financial advisers from trading in Bitcoin-related investments, but such a policy has now changed. The bank will use CME futures, which was established in 2017 and has become one of the biggest Bitcoin futures trading platforms.
The bank has been wary of crypto assets for some time. In March, one of the bank's analysts stated that Bitcoin cryptocurrency has not been compelling as an inflation hedge.
However, earlier this month, BofA formed a new team to research cryptocurrencies. According to an internal memo dated July 8, the bank established a crypto research team to look into the institutional interest in crypto tokens.
"Cryptocurrencies and digital assets constitute one of the fastest-growing emerging technology ecosystems," Candace Browning, Head of BofA Global Research, addressed the memo to employees and partners at Merrill Lynch Wealth Management division of Bank of America.
Wall Street Embrace Bitcoin
Pressure is mounting on Wall Street banks to accept Bitcoin as a legitimate asset class. Leading banks in the US embrace Bitcoin, which is a major stamp of legitimacy for the nascent asset class.
In March, Goldman Sachs restarted its Bitcoin trading desk after a three-year pause and started offering Bitcoin futures and non-deliverable forwards for its clients. The bank's decision to relaunch its crypto trading desk comes when interest in Bitcoin by institutions continues growing.
In March, Morgan Stanley investment bank became the first major US financial institution to enable wealthy management clients to access Bitcoin funds.
JPMorgan Chase also announced in April that it was preparing to allow some of its clients to invest in actively managed crypto funds.
Then, in early May, crypto custody firm NYDIG partnered with Fintech giant Fidelity National Information Services to enable US banks to provide Bitcoin trading services to their clients. Hundreds of banks enrol in the program to allow their customers to buy, hold, and sell Bitcoin through their existing accounts.
On May 18, Wells Fargo, the fourth-largest bank in the US, announced that it would introduce professionally managed crypto funds to more wealthy clients. The bank stated that the risks associated with cryptocurrencies meant that it would favour "qualified investors."
Banks are now seeking to trade Bitcoin services because they see their clients sending dollars to Kraken, Coinbase, and other crypto exchanges.
Image source: Shutterstock
Credit: Source link