Bitcoin mining hashrate is at an all-time high, and that's bad for the price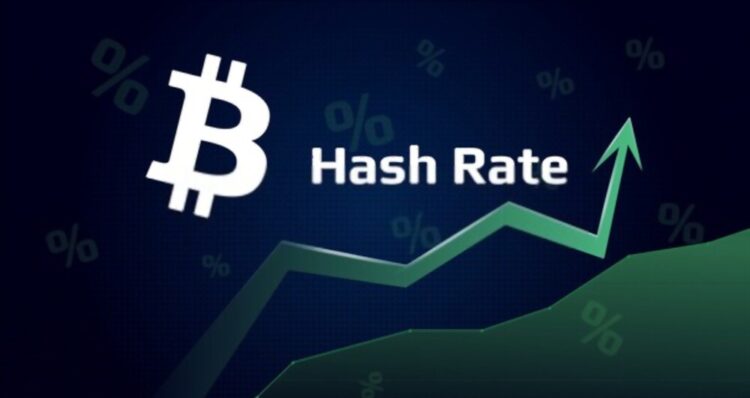 Bitcoin mining hashrate peaked at 200 million terahashes per second as the price skyrocketed towards the end of 2021. While this makes the network much more secure, it's bad for the price and could be a key factor in Bitcoin's future development
Bitcoin mining is getting more intense by the day, and the past six months have seen more new entrants into the sector than any other period. That may not bode well for the course in the near future, however. As more miners start operating, the Bitcoin price could continue to fall.
It started last year when China banned all mining farms because they allegedly used too much energy. There was an exodus of the industry to the USA, Kazakhstan and Russia. The hash rate stuttered briefly as a result, but quickly got going again when the miners resumed operations at the new locations.
In the second half of 21, the Bitcoin price reached record highs, which attracted more miners. During that time, the hash rate shot up by 400%, to over 200 million terahashes per second.
As designed by Nakamoto, Bitcoin self-adjusts its mining difficulty based on how much mining power is available. The more miners – the more difficult the mining. This means miners have to commit more resources to get their rewards per block. Once they receive it, they are likely to sell the mined bitcoins to cover their increased costs.
Justin d'Anethan, head of institutional sales at Amber Group, a Hong Kong-based crypto company, explained:
"The ongoing cost is a major factor in miners' decision to hold or sell newly acquired coins. They are the first and most natural sellers in crypto and therefore have a significant impact on price."
Justin told Reuters that miners have transferred more coins to exchanges than to their reserve holdings in recent months, suggesting they are not depleting hoarding.
Arcane Research data supports this assumption. At the beginning of November, just before the peak, miners held $114 billion worth of Bitcoin. That number is down by over a third and is now at $75 billion.
Joe Burnett, an analyst at Blockware Solutions, a mining company, commented:
"The more miners that start operations, the less bitcoin each individual receives. This is because mining difficulty is increasing to slow down the issuance of new bitcoins."
It doesn't help that Bitcoin went down again last week. Given the conflict in Southeast Europe, Bitcoin is not seen as a safe haven, but gold.