Circle Files with The US SEC Intends to Become a National Cryptocurrency Bank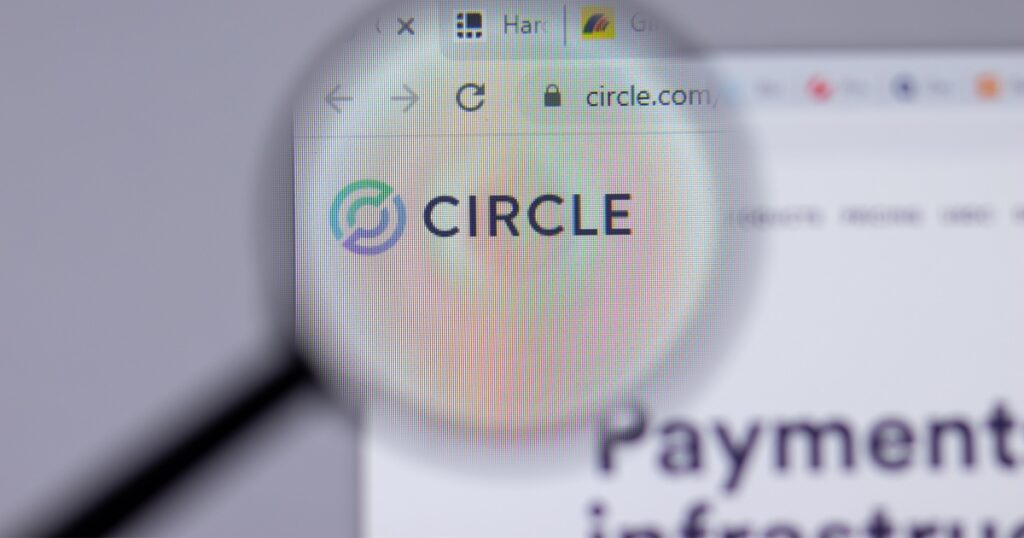 Circle, the firm behind stablecoin known as USDC, a digital token pegged to the US dollar, has filed with the US Securities and Exchange Commission to become a federally chartered national commercial bank. 
In a regulatory filing submitted on Monday, August 9, Circle payments and digital currency firm stated that it is planning to push for a national bank charter to move some of its payment processing services in-house.
Circle said in the filing statement that it relies heavily on third parties for core services, like payment processing and wallets that creates business risks. Therefore, Circle stated that one potential solution is to push for a banking charter or attempt to acquire an existing national bank.:
"As part of our strategy to reduce our dependence on third parties, we may in the future consider pursuing a U.S. national bank charter or evaluate the acquisition of a national bank. This would allow us to access the Federal Reserve System directly, reducing the costs and time for settling transactions."
The filing stated that Circle's blockchain-based services rely on Algorand and Ethereum blockchains. The filing further mentioned that Circle's traditional payment infrastructure relies on its relationships with financial institutions, which "sponsor" the firm into various payment networks.  
Circle Seeking to Expand Its Business
On July 9, Circle announced plans to go public in a merger with special purpose acquisition firm Concord Acquisition corporation. Monday's filing was a proxy statement for Concord's shareholders to weigh approval of the public deal.
The deal valued Circle at $4.5 billion and came a few weeks after raising a $440 million funding round from investors including Willett Advisors, Fidelity, and Marshall Wace.
During that, Jeremy Allaire Circle CEO said that through such strategic transaction and the ultimate public debt, the company is taking a bigger step forward, with the relationships and capital required to develop a global-scale internet financial services firm that can help businesses everywhere to connect into a more effective, inclusive, and open global economic system.
Allaire stated that the desire to go public came from the growth that USDC stablecoin was experiencing over the previous year.
Allaire further explained that Circle saw a huge opportunity to raise capital and build a significant public firm with transparency and visibility to the institutions and enterprises that are building on top of the firm. That increased transparency brought on by going public could assist in alleviating fears surrounding stablecoins, Allaire said.
Currently, USDC is the eighth-largest cryptocurrency by market capitalization, and it is the second-largest stablecoin, with $26 billion of market value, behind Tether USDT's $62 billion, according to CoinMarketCap.com.
Image source: Shutterstock