Crypto prices continue to fall – BTC towards 20000 and ETH towards $1000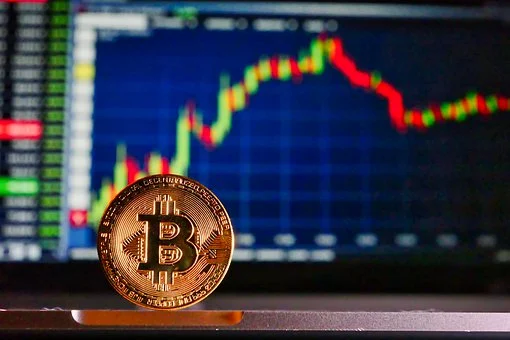 Bitcoin pessimist Peter Schiff sees rising inflation and the coming recession as reasons why many long-term investors have to sell their Bitcoin (BTC) to remain liquid.
The liquidity crisis Celcius Network is facing is putting tremendous selling pressure on the entire crypto market.
After the US published its inflation data on June 10th, the crypto market reacted almost in panic. Last weekend, a sharp sell-off pushed bitcoin down to around $25,000.
The market lost 6.3 percent, alone in the last 24 hours it was more than 100 billion dollars that went to nirvana. BTC lost 7.5 percent and is currently – still – at $25,000. Bitcoin pessimist Peter Schiff sees the price hitting $20,000. He commented on the situation right after the release of the new inflation data for May. He advised investors not to buy this dip either. In detail he wrote :
"This could be a tough weekend for #crypto. BTC could crash to $20,000 and #Ethereum to $1,000. In this case, the total market capitalization of almost 20,000 digital tokens would fall below $800 billion from its peak of $3 trillion. Don't buy this dip or you'll lose a lot more money."
Schiff added that even long-term investors will soon start selling their bitcoin as the inflation situation worsens. So they will sell to cover costs, Schiff said, adding:
"When Bitcoin crashed during #Covid, no one needed to sell. Consumer prices were much lower and #HODLers got stimulus checks. The need to sell bitcoin to pay the bills will only get worse as the #recession deepens and many #HODLers lose their jobs, especially those working for soon-to-be-bankrupt #blockchain companies. If circumstances change, the long-term buyers will be forced to sell without a paycheck."
Ethereum falls below $1,400 and altcoins are also bleeding
In addition to bitcoin, the altcoin space has also bled heavily. The second largest cryptocurrency, Ethereum, is also in free fall and is currently down 30 percent on the weekly chart. At press time, ETH is down 9.54 percent at $1316.
Ethereum still has a number of other problems to contend with. The decoupling of staked ETH from real ETH on the Celsius Networks lending platform is a big problem. Today Celsius announced that it is suspending all withdrawals, swaps and account transfers as it is dealing with major liquidity problems.
Previous rumors have suggested that Celsius is selling staked ETH to meet liquidity demand on the platform. According to the latest data, Celcius has transferred a large amount of ETH to the FTX exchange over the past three days. If ETH hits $1,150, we can expect bigger liquidations.
Along with Ethereum, all ten major altcoins have lost between 8-15 percent. Since the beginning of March, the altcoin market is down more than 50 percent, taking more than $600 billion off investors fortunes.