Doge Army Wins Hot Doge Wieners Bidding for $15,001, Breaking Guinness Record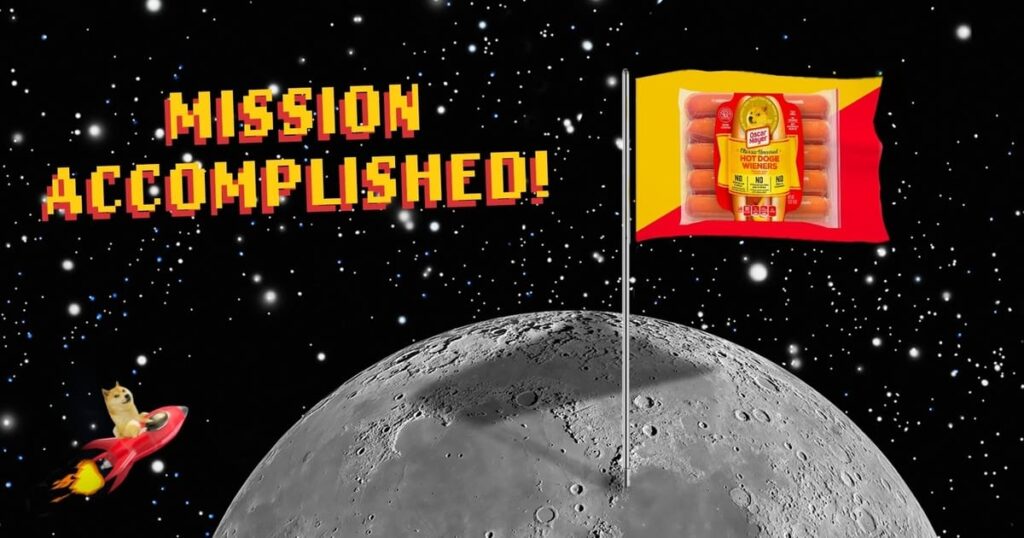 Food industry leader Oscar Mayer owned by the American food company Kraft Heinz officially tweeted that the Doge army has sold its Hot Doge Wieners to $15,001.00.
The bidding started last Wednesday with an opening price of $0.99. In the end, 76 bidders successively participate in this bid and eventually sold on eBay for $15,001.00. The winner will be auctioned Hot Doge Wieners, including ten sausages, the famous icon Shiba Inu with dogecoin printed on the packaging, and the "cash equivalent" of 20,000 Dogecoin (DOGE).
Meat food giant Oscar Mayer announced that it used the eBay e-commerce platform to auction a single "Hot Doge Wieners" package worth 10,000 Dogecoins.
According to Coinmarketcap, Dogecoin, the eighth-largest cryptocurrency with a market cap of $31,481,565,720, was trading at $0.2426 during the press time. According to today's price, 20,000 Dogecoin is approximately worth $4,852.
The bid price is three times the value of its dogecoin holdings, setting a new Guinness hot dog sales record.
According to Guinness World Records, the most expensive hot dog is $169 (£101.69; 122.96€) previously and was sold by Tokyo Dog (USA) in Seattle, Washington, USA, on 23 February 2014.
Oscar Mayer revealed that all the money raised from the auction would be donated to Nationwide hunger-relief charity Feeding America which has already helped more than 40 million Americans yearly, including 12 million children and 7 million seniors worldwide.
Image source: Oscar Mayer