Grayscale Investments LLC announced Tuesday to select the BNY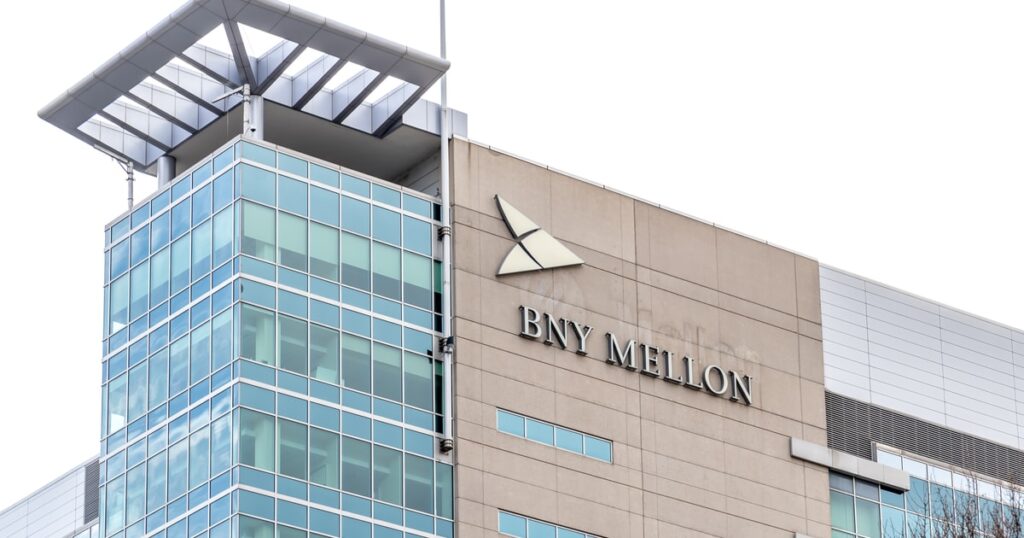 Grayscale Investments LLC announced Tuesday to select the BNY Mellon bank (The Bank Of New York Mellon Corporation) as its assets service provider for the Grayscale Bitcoin Trust. The development comes when the crypto firm plans to convert its Bitcoin fund into an Exchange-Traded Fund (ETF).
Based on the partnership they reached, BNY Mellon bank would start handling accounting and administrative services for the Grayscale Bitcoin Trust (GBTC) starting from October 1. Grayscale will use BNY Mellon for ETF services upon the hoped-for conversion of its$21.5 billion GBTC, according to Bloomberg, citing a statement Tuesday.
Michael Sonnenshein, the CEO of Grayscale Investments, said that such roles are currently done in-house. "Our business has been undertaking any and all initiatives we possibly can to ready this product for an ETF conversion," Sonnenshein said in an interview with Bloomberg.
The crypto firm also said that Mellon bank would offer transfer agency and ETF services once the Bitcoin trust is converted into an ETF. Such a product would require various backend services in which the deal solicits the bank to offer such key functions for the crypto company.
The latest announcement by Grayscales comes just 24 hours after the firm got approval from the US SEC for its diversified crypto fund (Digital Large Cap fund), thus making the fund an SEC reporting company.
Grayscale Digital Large Cap Fund would now file its financial statements and other reports with the SEC, including compliances with all other obligations enshrined under the Securities Exchange Act. The announcement made the crypto firm a step closer towards commitments to convert its Bitcoin trust to America's first Bitcoin ETF.
In recent months, BNY Mellon has also become actively involved in the crypto industry. In February, the bank started providing Bitcoin custody services to its clients.
Meanwhile, nearly 40,000 Bitcoins worth in Grayscale Bitcoin Trust are unlocking this week, which may impact the crypto market. An analyst commented if GBTC would be Bullish or Bearish for the Bitcoin market. Ulrik K.Lykke, an executive director of ARK36, said:
"In theory, the unlocking of GBTC shares should not have any direct effect on the Bitcoin spot market. However, if all investors holding the currently locked-up shares rushed to exit their investment at the end of this lockup and started mass selling their shares, it would likely exert downward pressure on the BTC price."
Crypto ETFs Facing Hurdles
Grayscale first applied for a Bitcoin ETF in 2016 but spent the rest of 2017 engaging in conversations with the SEC. The company eventually withdrew its application because it believed that the regulatory landscape for crypto assets had not advanced to a point where such products could be approved for the market.
But since the regulatory environment has changed, the crypto firm is once again making moves towards a Bitcoin ETF.
Grayscale is among many companies in the crypto market planning to get Bitcoin ETF approval from the US regulators. At least nine other firms have submitted applications, including Fidelity Investments, Galaxy Digital Holdings Ltd, etc. So far, the SEC has not approved any Bitcoin ETF in the US due to concerns about market manipulation and volatility associated with cryptocurrencies.
Image source: Shutterstock