PayPal Increases Weekly Limits for Crypto Purchases to $100,000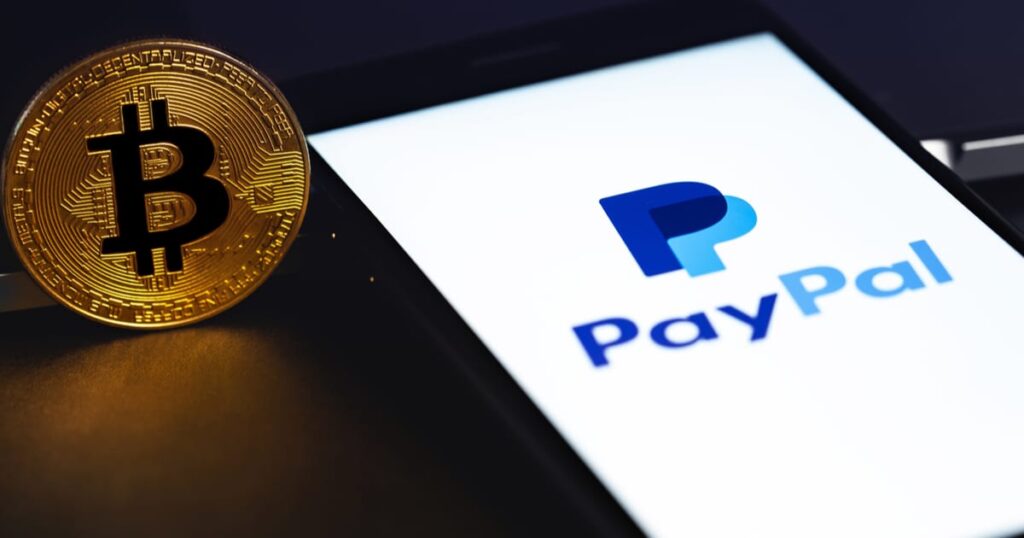 PayPal Holding Inc. has increased the purchase limit of Bitcoin and other crypto-assets to $100,000 per week and also removed the annual purchase limit for eligible customers in the US. In February, PayPal customers' weekly cryptocurrency purchase limit was $20,000.
Currently, US customers can hold, sell, and purchase Bitcoin, Ether, Litecoin and Bitcoin Cash on the platform and use such digital assets to pay for goods and services. 
The payment giant said the change would give its customers more flexibility and choice to purchase crypto tokens on its platform. The firm also stated that it would continue updating its platform about educational materials and guides on cryptocurrencies and addressing commonly asked questions.
PayPal had been criticised for only allowing users to purchase and hold digital assets on the platform. In March, the firm rolled out Checkout with Crypto services, enabling customers to use their cryptocurrencies to pay for goods and services, with PayPal converting the payments to fiat before it reaches the merchant.
In May, PayPal's blockchain lead, Jose Fernandez da Ponte announced that the firm would soon enable its customers to transfer their crypto holdings to other third-party wallets.
Strategies to Attract and Retain Customers
In October last year, PayPal introduced a feature that enables US customers to hold, sell, and buy cryptocurrencies directly from their PayPal accounts. The announcement significantly expanded crypto adoption by allowing people to shop using cryptocurrencies at the 26 million merchants on PayPal's network worldwide.
In May, PayPal released its first-quarter results, which were boosted by the firm's cryptocurrency efforts. According to the earnings report, PayPal's net revenue reached $6.03 billion for the quarter that ended in March, increasing 29% compared to the prior-year period.
The commitments to develop its cryptocurrency offerings enable PayPal to connect with more engaged customers than those using other forms of payment. About half of the company's crypto customers open the PayPal platform every day.
Both crypto assets and the underlying technology have become a big strategic focus for the firm.
Image source: Shutterstock
Credit: Source link