Through partnership with MonkeyLeague: AC Milan is making inroads into the NFT space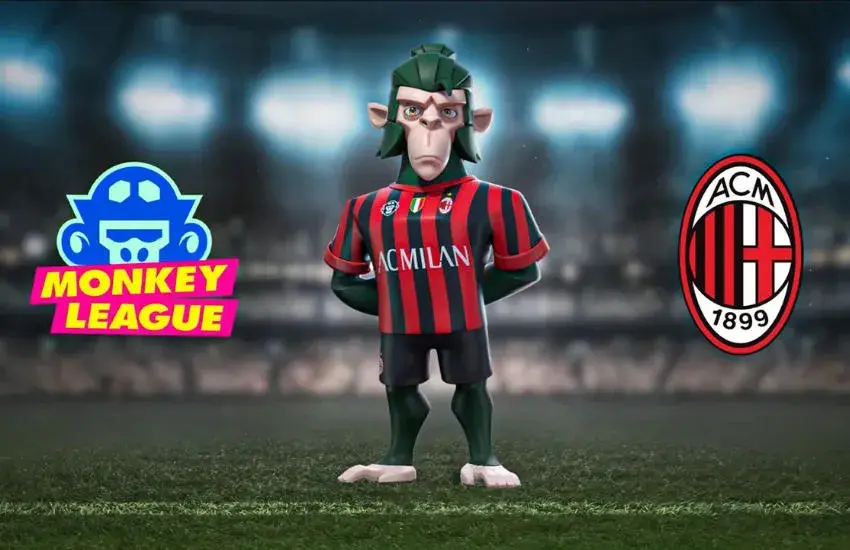 One could almost say that today's sports industry is crazy about NFT. And this statement is more than justified if you only take a closer look at the football clubs. As they rush into the new phenomenon like there's no tomorrow. Maybe for fear of missing out. Despite many warnings about the damage caused by crypto in sports, FC Barcelona ,  ​​FC Porto ,  FC Arsenal London ,  BSC Young Boys ,  St. Gallen , FC São Paulo , Atlético Madrid  and Lazio Rome have been involved in recent yearsbig clubs jumped on board. And now, with the Italian champions, AC Milan, another top club is set to expand its presence in the world of NFT, as reported by UseTheBitcoin , among others .
AC Milan pushes into the NFT space
Italian football giants AC Milan are looking to forge ahead in the NFT space through a new collaboration with Web3 esports platform MonkeyLeague. The strategic partnership includes NFT games, collectibles and merchandise products, among others. However, the projects in the NFT area are not that new for the "Rossoneri".
A campaign called " AC Milan Fan Token (ACM) " had already been launched on Socios.com in January 2021 . That Socios.com, which is also responsible for the mega deal with the seven-time world footballer Lionel Messi . Anyone who is not yet familiar with the term "fan token" is welcome to get an overview here . Shortly thereafter, the cryptocurrency trading platform " Binance " actually listed the fan token as well.
What Can Fans Expect From Monkey League Collaboration?
A new line of branded NFT games is set to be launched through the collaboration between MonkeyLeague and the Milanese, according to the press release . Players, stadiums, wearables, tournaments and co-marketing events are all up for discussion in the room. The partnership means that fans can purchase branded wearables from their favorite club. They should also have access to game tournaments. This means fans and players will compete in virtual stadiums in a series of exciting MonkeyLeague tournaments under the AC Milan umbrella.
So that the game is designed as realistically as possible and enjoys a high level of attractiveness, professional footballers from the red and black team will test the game. And support the project with constructive suggestions as it progresses. AC Milan is committed to strengthening its positioning in the field of digital innovation, according to AC Milan Chief Revenue Officer Casper Stylsvig in the announcement. On the other hand, Oren Langberg, Head of Marketing & Partnerships at MonkeyLeague, pointed out that this should be seen as an important step towards their plans of connecting the Web2 and Web3 worlds.