Binance.US Appoints Joshua Sroge As Interim CEO Following Brian Brooks' Departure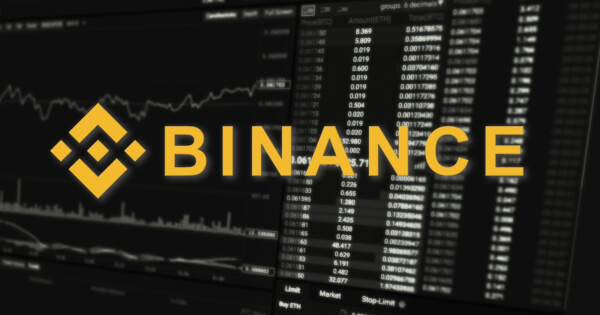 Binance.US, the American division of the world's largest cryptocurrency exchange in terms of daily trading volume, has appointed Joshua Sroge, the company's CFO, as the interim CEO.
The appointment comes after the former Binance.US CEO, Brian Books, was abruptly reassigned from his role.
On August 6, Mr. Brooks, the former acting head of the Office of The Comptroller of The Currency, departed from his CEO role at Binance.US after just four months of taking the job.
Earlier this month, Mr. Brooks, the former Chief Legal Officer at Coinbase crypto exchange, tweeted about his decision to step down as Binance.US CEO, citing "differences over the strategic direction" with his colleagues at the company and wished them much success at work.
Sroge joined Binance.US after five years as CFO at Firestone, a management consultancy firm that offers financial and strategic expertise to businesses. Before working at Firestone, Sroge worked as the Chief Accounting Officer at Swiss cryptocurrency firm Shapeshift, which grew its employees from 15 to 115 during his tenure.
Sroge, the longest-serving employee at Binance.US, took over the role of CFO at the firm in January 2020. The board has picked him to lead the company until a permanent CEO is named.
Taming the Crypto Giant
Mr. Brooks' resignation came when regulators across the world have been scrutinising Binance's operations.
Binance is the world's largest crypto exchange with twenty-four-hour trading volumes of approximately $19.3 billion, dwarfing its competitors.
Despite its success, cryptocurrency exchange has come under increasing regulatory scrutiny in recent months as global regulators in nations such as Malaysia, Thailand, Japan, the UK, the US and others have initiated regulatory investigations or banned its operations altogether.
Last month, Italy joined the long list of nations warning cryptocurrency exchange about its lack of regulation. In late June, the U.K's financial regulator, the Financial Conduct Authority (FCA), banned Binance from undertaking any regulated activities.
In the United States, Binance, which hosts about 13.5 million active users, has been facing investigation by the CFTC (Commodity Futures Trading Commission) concerning whether its users' trade derivatives despite CFTC regulations. In May, the Internal Revenue Service and the Department of Justice started investigating Binance for money laundering.
Image source: Shutterstock