DNB Challenges Binance's Legality against its Operation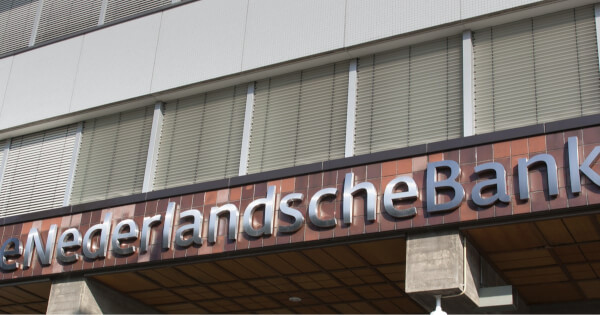 Binance, the world's largest cryptocurrency exchange, has again been flagged by the Netherlands Central Bank, De Nederlandsche Bank (DNB), as an illegal entity operating in the country.
Per a press release issued by the apex bank, Binance is allegedly offering crypto-related services without proper registration with the DNB, a move that pitches the Changpeng Zhao led firm against the country's Anti-Money Laundering and Anti-Terrorist Financing Act.
By implication, the DNB posits that all product offerings by the Binance parent company and its subsidiaries, including the exchange of virtual and fiduciary currencies and its custodial services, are illegal. The bank warns that Binance's operations "may increase the risk of customers becoming involved in money laundering or terrorist financing."
The leading crypto exchange has been challenged by various regulatory pressures from market watchdogs and governments worldwide. The company's woes span from Japan to Hong Kong and from Canada to Germany, with the Financial Conduct Authority (FCA) in the United Kingdom recently all Binance activities.
The clamour of regulators has always been improper registration, lack of compliance with laid down money laundering checks, amongst others. The exchange has been making several moves to keep these concerns at bay. However, its efforts appear to be met by an increasing number of regulators speaking out against its operations.
Therefore, Binance announced Wednesday that the crypto exchange had appointed a former U.S. Treasury criminal investigator Greg Monahan as its global money laundering reporting officer. He will be based in Washington.
"My efforts will be focused on expanding Binance's international anti-money laundering and investigation programs, as well as strengthening the organization's relations with regulatory and law enforcement bodies worldwide," Greg Monahan, the new appointee, said in a statement, according to Reuters and Bloomberg reports.
The anonymous nature of cryptocurrency transactions and the direct roles trading brokerages or platforms play in these transactions have always brought them toe-to-toe with market regulators. On Binance's part, Zhao has reiterated the readiness of the firm to comply with all local regulations in the company's bid to grow from a tech innovator into a fintech.
The firm hopes to achieve this goal by making fitting appointments. Zhao has expressed willingness to make the greatest sacrifice of stepping down from his role as CEO, should a more regulatory conscious candidate come along.
Image source: Shutterstock