Bitcoin consolidates and altcoins weaken – but when will it go up?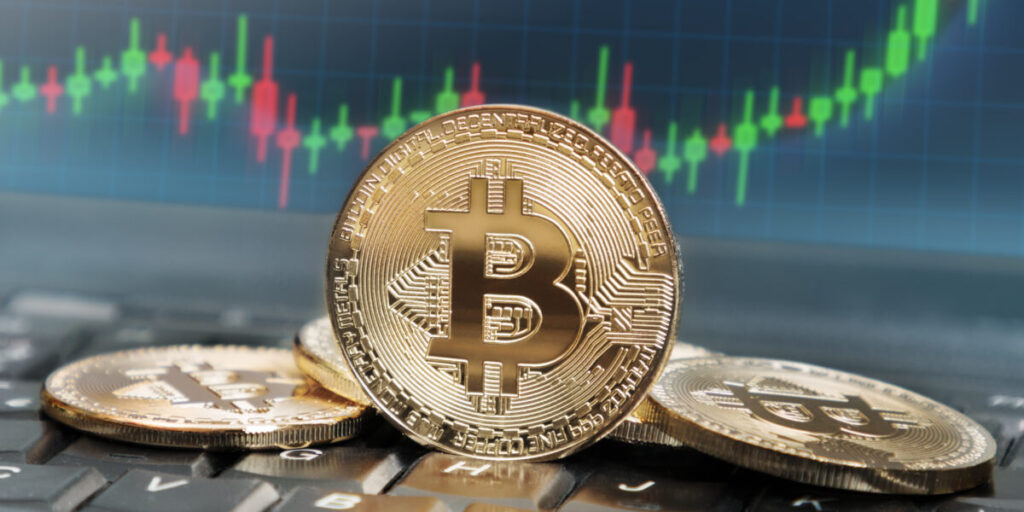 The world's most widely used cryptocurrency, bitcoin, has entered a strong consolidation and is currently trading around $41,000. Bitcoin price movement on the daily and weekly charts has been less than 0.5% so far.
This morning, Bitcoin experienced a short short squeeze when trying to break the $ 42,000-dollar brand. Noted crypto analyst Lex Mozkovski refers to this as the mother of all consolidations. Citing data from Glassnode, he explains that a "record 775,000 BTC changed hands for about 38,700 apiece."
On Monday, Bitcoin came under pressure after reporting that the EU prohibits all proof-of-work (POW) crypto currencies. But MEPs voted against the proposal, giving investors a sigh of relief.
But the overall market outlook isn't looking particularly good anyway. Crypto analyst Michaël van de Poppe explains:
"Altcoins are again showing a lot of weakness in the BTC pair as they fall. Bitcoin continues to consolidate. Not the best signs for the markets … "
But long-term BTC investors replenish their holdings on an annual basis. The data from GlassNode show that long-term investor Long increase your balance with an annual rate of 7.6 per emission. With around $900BTC in mined emissions per day, this means that around 6,840 BTC are entering the wallets of long-term investors every day.
When bitcoin can rise
The American Economist and Bitcoin enemy Peter Schiff, known by the prediction of the "financial crisis" of 2007, explains that the bitcoin price could best rise, even though that was unlikely to be unlikely at the moment. In one of his recent tweets , Schiff writes :
"For bitcoin to go up, the NASDAQ has to go up and #gold has to go down. But that happens that the #fed must succeed in reducing the #inflation to 2% without harming the economy, which requires minimal interest rate increases and great cuts of government spending. But why own bitcoin in this scenario?
For the time being, this seems unrealistic, as inflation in the USA is almost 8%, a value that was last reached around 40 years ago. The market is currently in a very critical situation. But the US Federal Reserve has no choice but to raise interest rates to contain inflation.
The crypto market largely follows the stock market. Many analysts are therefore of the opinion that a recession is coming. If this is the case, the crypto market is likely to follow the stock markets in this case as well.
Although Bitcoin is often understood as a protection against inflation, it still has to prove itself as such. Its extreme volatility has so far prevented bitcoin from emerging as an alternative.