BTC Leaps Over 12% to Six-week High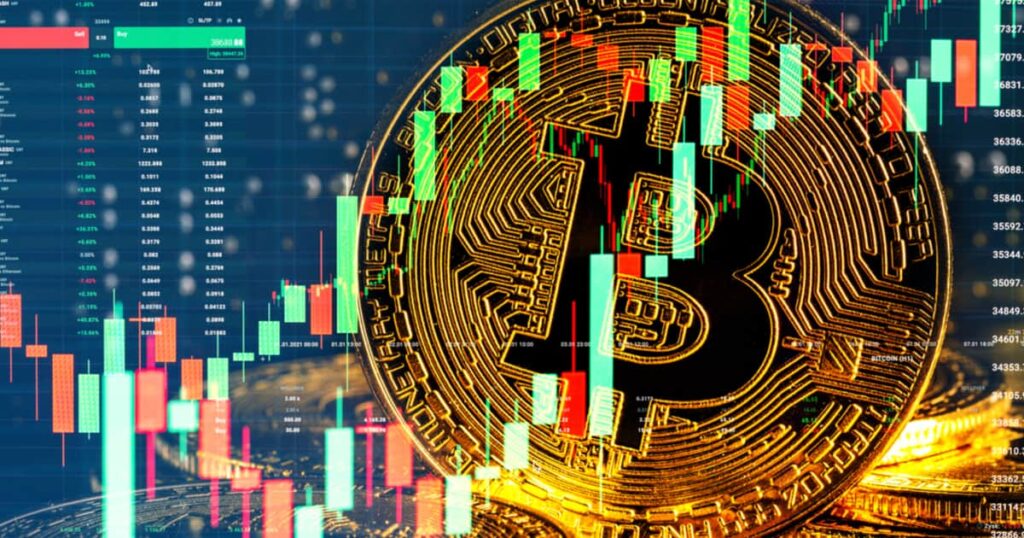 Bitcoin leaps over 12% to a six-week high, reaching $38,643.13 in the past 24 hours. BTC was trading $38,338 during the intraday on Monday morning of the Hong Kong time section.
Prior to the latest surge, Bitcoin (BTC) has been in a dormant position for more than two months now as its consolidation phase between $30K and $40K level continues. As a result, the crypto community has been waiting with bated breath to see its next move due to its low volatility that has been one of its major stumbling blocks.
Santiment believes that individual trades will significantly impact the BTC market based on low daily trading volume. The on-chain metrics provider explained:
"Bitcoin's daily trading volume is hanging around low levels last seen in October, 2020. These 9-month lows don't necessarily mean BTC is in for a price decline. If anything, this simply means individual trades will have a greater impact on markets."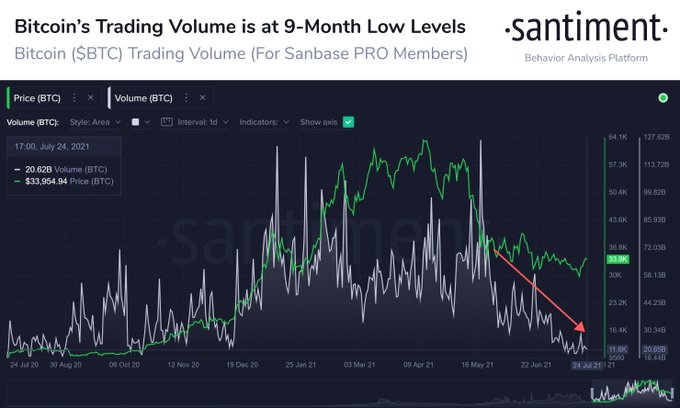 Low volatility has engulfed the crypto market. As a result, crypto trading volumes in exchanges dropped by more than 40% in June.
On the other hand, Bitcoin supply on exchanges is inching closer to an 18-month low, which could signify decreased selloff risk.
Bitcoin funding is neutral
According to crypto data provider Dilution-proof, BTC funding is oscillating around neutral based on the short-squeeze setup created in the past week.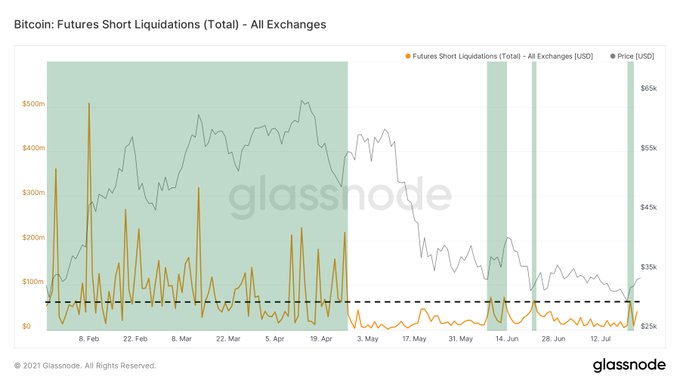 Bitcoin experienced a $3K intraday move despite the futures markets remaining short. As a result, generating a setup for a short-squeeze by the bulls. A short-squeeze is an unusual condition that triggers rapidly rising prices in a tradable asset.
Despite the BTC funding rate being neutral, there are a couple of bullish points, as revealed by a crypto trader tweeting under the pseudonym CryptoHamster. The market analyst noted:
"Bitcoin bullish points: – RSI resistance lines have been consequently broken to the upside – desc/asc wedges played out nicely, and there is breakout of the current one – MA turned bearish in April, but now it is under the test to flip bullish (likely, a false breakout though)."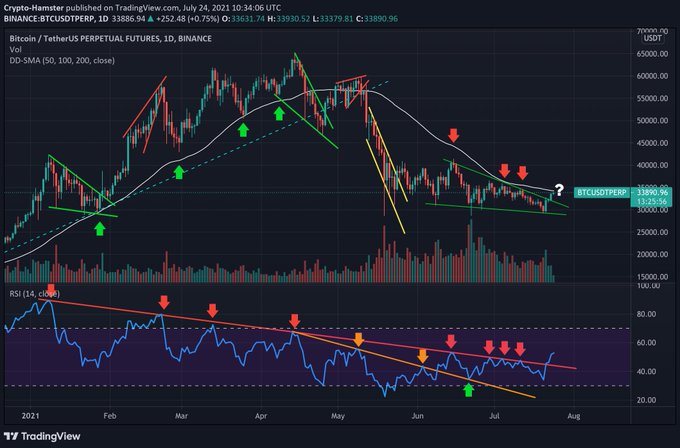 It remains to be seen whether this indicates a turning point for Bitcoin.
Image source: Shutterstock