Core Scientific Going Public in $4.3 Billion SPAC Merger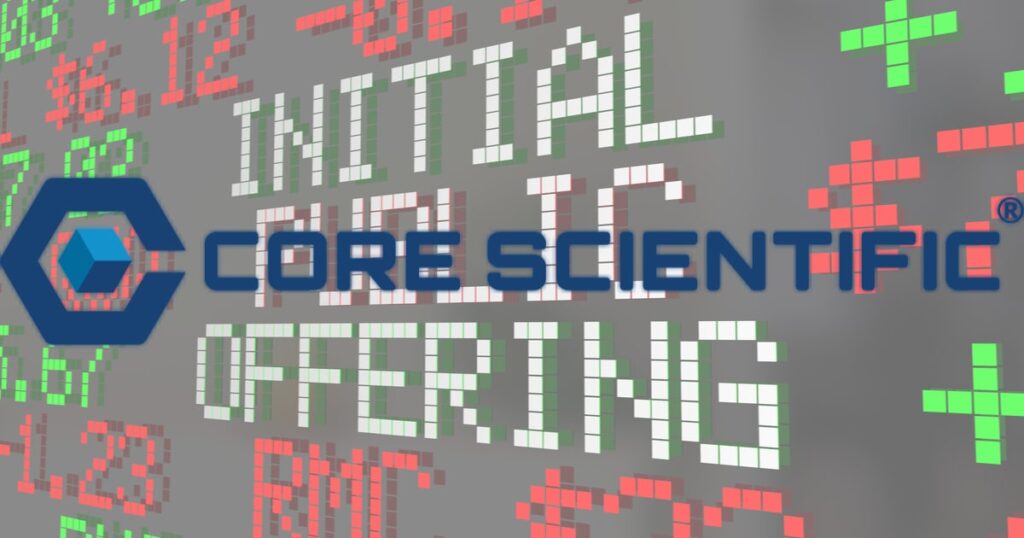 Core Scientific crypto mining and blockchain hosting firm is listing on the Nasdaq stock market through a merger deal with Power & Digital Infrastructure Acquisition corporation special purpose acquisition firm.
Core Scientific is set to be acquired by Nasdaq-listed Power & Digital corporation based on the merger agreement, which the BlackRock asset manager backs. The transition will see two firms operating as Core Scientific and remain a publicly listed firm on the Nasdaq stock market, with an enhanced valuation of around $4.3 billion.
SPACs of cryptocurrency mining firms are another way to bet on the cryptocurrency craze with a slightly longer-term horizon than speculating on the crypto coins themselves.
Core Scientific is one of the major Bitcoin mining firms in North America, with its operations in Kentucky, Georgia, North Carolina, and North Dakota. The company is one of the largest blockchain hosting providers and infrastructure providers and one of the largest digital asset mining firms in North America.
The core is seen as a big rival to Marathon Digital and Riot Blockchain, a market capitalisation of $2.25 billion and $2.18 billion.
Core, which majorly mints Bitcoin, revealed that it generated $60 million in revenue in 2020 and expected $493 million this year, Mike Levitt, co-chairman and CEO, stated that in an interview. So far in this year, Core has minted over 3,000 Bitcoins, including 1,683 for its own account. On the other hand, during that same period, Marathon's mining fleet generated about 846 Bitcoins while Riot generated a total of 1,167 Bitcoins.
Core regarded itself as "a 100% net carbon neutral, vertically integrated blockchain infrastructure and mining company. The company is developing the capacity of its existing state and planning to create more facilities potentially in one to two more states.
Darin Feinstein, a co-founder of Core Scientific, said that the firm's blockchain infrastructure business is backed by over 70 blockchain and infrastructure-related applications and patents. He said, "We are proud to unite our companies and move forward into the capital markets."
Push for Carbon-Free Cryptocurrencies
Core Scientific's efforts to become a carbon-neutral bitcoin company come when other crypto mining firms recently pledged the same commitment.
DMG Blockchain and Argo Blockchain are good examples of publicly traded crypto mining companies in Canada and the UK. In May, the two mining firms joined the Crypto Climate Accord (CCA), an advocacy group that pushes for lower carbon emissions in the cryptocurrency mining sector.
Two months ago, most crypto mining firms accepted that they have a problem regarding how Bitcoin is mined using huge amounts of electricity generated from fossil files.  As a result, many market participants agreed to actively work together to realise a low-emissions future powered by clean, renewable energy.
In May, the Crypto Climate Accord (CCA) was launched with over 45 firms and individuals joining the initiative with the mission to eliminate carbon emissions from the crypto industry by 2030.
Today at "The B-word", a virtual Bitcoin (BTC) event, Elon Musk said that the crypto industry is on its way towards a greener future. The renowned billionaire investor mentioned that the percentage of renewable energy usage is more likely at or above 50%. The trend is increasing that number, thus hinting that Tesla car-maker may resume accepting Bitcoin payments.
Image source: Shutterstock