Cuba's Central Bank Moves to Legalize Use of Cryptocurrencies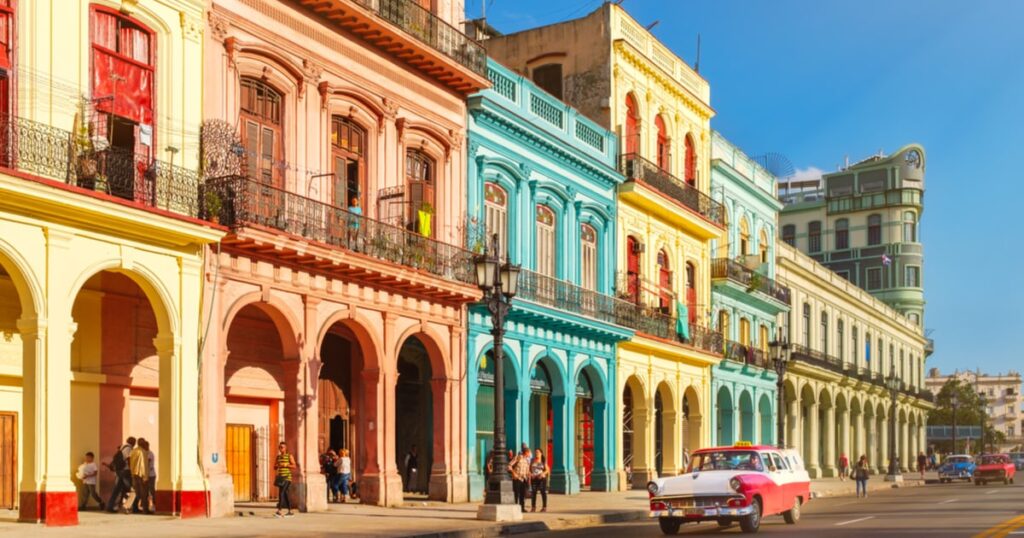 Cuba has announced that it will recognize and regulate cryptocurrencies for payments, saying that socioeconomic interest has spurred its decision.
Cuba's Central Bank recently published a resolution in the state-run official Gazette, stating that it will set new regulations for dealing with cryptocurrencies. The central bank said that business providers of related services would need a license from the regulator to continue operations within the communist state.
The announcement by the Central Bank of Cuba comes as the cryptocurrency popularity has increased in the country among some technologically savvy groups. Crypto interest in Cuba has increased due to the increasing difficulty of sending and using US dollars on the island, partly because of a toughened American embargo on Cuba, which has turned the communist state into an outcast in the global economy.
Former US President Donald Trump's administration implemented tough embargo rules that have made life difficult in Cuba.
Dr. Mrinalini Tankha, a professor of anthropology at Portland State University, who has been researching Cuba for 10 years, disclosed that sending and receiving money between Cuba and the US became extremely difficult under Trump's administration.
Western Union was a major channel for remittances operating its services in Cuba for over 20 years. In 2020, the American multinational financial services company shut down almost all of its 400 locations in Cuba amid increasingly aggressive Trump-era sanctions.
Although some people expected US president Joe Biden to normalize bilateral relations, he has instead adopted a harder line, imposing further sanctions against Cuba officials.
The desperate need for cash in Cuba has been triggered by blocked access to the global economy and further worsened by the Covid-19 pandemic. Such phenomena have led to the rise of cryptocurrency adoption in the nation.
The rise of the internet in Cuba has contributed to the growing cryptocurrency community. So many people in the country have 3G connectivity and smartphones. A weak currency is another factor that contributes to the appeal of Bitcoin.
Since cryptocurrencies can be used for anonymous transactions, they are often a popular way for people to evade government regulations, including circumventing US restrictions on sending money to Cuba.
Cuba's central bank stated on the resolution that it plans to authorize the use of crypto assets "for reasons of socioeconomic interest" and the government assuring that such operations would be controlled. The central bank explicitly stated that the operations could not involve illegal activities.
Crypto as A Medium of Exchange
The resolution published by Cuba's central bank is a promising sign for local citizens showing interest in participating in the global economy through Bitcoin and welcomes the use of other cryptocurrencies.
Cuba's decision to embrace decentralized digital currency could help the nation to circumvent the US sanctions regime. The move made by the country comes after El Salvador recently announced that it would recognize the use of Bitcoin as a way to encourage remittances from its Salvadorans living abroad.
In June, El Salvador passed a law that gave Bitcoin an official currency alongside the US dollar. El Salvador president Nayib Bukele stated that citizens living abroad, mainly the US, would use Bitcoin to instantly transfer money to family members and loved ones living in the nation. The president said that the adoption of Bitcoin would save local citizens around $400 million per year in fees for receiving remittances from abroad.
Many people across the world have become attracted to the use case of Bitcoin as a medium for sending and receiving money overseas. Users take advantage of cryptocurrency to avoid the high costs of money transfer services and traditional banks.
Image source: Shutterstock