David Marcus leaves Facebook – the beginning of the end for Diem?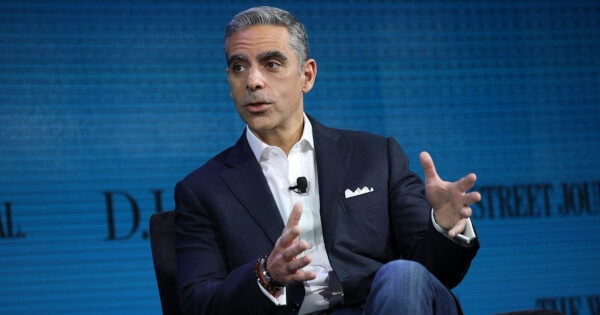 The man who drove Facebook's cryptocurrency efforts is leaving the company. David Marcus is supposedly taking this step to pursue other business interests, but some experts see it more as a sign that Facebook is giving up its stablecoin ambitions.
David Marcus announced his departure on Twitter, leaving a company he had worked for for the past seven years. Previously, he headed the Facebook Messenger division and led it to 1 billion customers in 2016. He then moved to Facebook's blockchain technology and digital currencies department, where he managed the Diem and Novi projects.
Marcus explained: "Even if there is still so much to do after the start of Novi – and I still believe in the need for a change in our payment and financial systems – my entrepreneurial DNA nudged me on too many consecutive mornings, to continue to ignore them. "
His departure is a severe blow to Facebook – which has been called "Meta" for a few days now. Marcus was one of Mark Zuckerberg's confidants among the company's executives. His experience in digital payments – he was the head of PayPal before joining Facebook – was instrumental in Facebook's stablecoin projects.
Marcus is leaving the company at the end of the year and will be replaced by Stephane Kasriel, the former CEO of Uphold who joined Facebook last year. Marcus' departure takes place several months after the announcement of Facebook's CTO Mike Schroepfer to leave Facebook.
Was that it for Facebook's stablecoin?
Facebook has been tracking its own stablecoin for some time now, first as Libra, then as Diem. As we reported in October, the company launched a limited version of its Novi wallet, which is focused on the payments corridor between the US and Guatemala. Immediately after its launch, the company was attacked by several American senators who suspected that a company like Facebook could not be trusted to manage a payment system or a digital currency.
This wave of criticism marks Facebook's efforts to become a digital currency in recent months. Regulators in the United States, Europe, and even Africa have criticized the Diem stablecoin for fear that it would harm the global economy if a company, whose reputation is already pretty battered, were given such power.
With the departure of the man who stood for the project like no one else in the company and who repeatedly campaigned for it in Washington, the Facebook meta-crypto dream could finally burst.