Dogecoin had twice as many Google searches as Bitcoin in 2021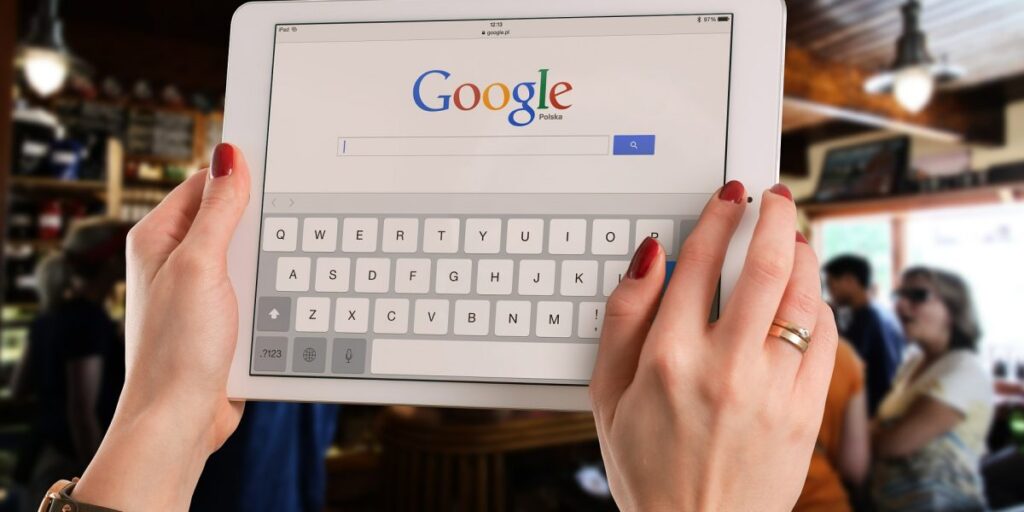 A new study shows that Dogecoin was the most popular cryptocurrency for U.S. citizens, ranking first in twice as many states as Bitcoin. Another meme coin, Shiba Inu, was in fourth place, showing that the new generation of tokens is gaining traction.
Dogecoin has had a very good year. He's been in the news every other day, whether because of a price increase or because the richest man in the world is talking about adding him to his electric car company's payment systems. Other celebrities have jumped on the bandwagon, from rappers Snoop Dogg, Lil 'Yachty and Soulja Boy to YouTuber Jake Paul to Shark Tank star and billionaire investor Mark Cuban.
It is therefore not surprising that DOGE was the most wanted cryptocurrency in the US. According to a study conducted by The Advisor Coach, Dogecoin topped searches in 23 of the 50 US states – an impressive statistic for a cryptocurrency that was actually only intended as a joke and that its creators wanted to make fun of people who owned Bitcoin Taking my opinion far too seriously. But that was years ago.
Bitcoin came in second with only ten states and Ethereum was third with 8 states, with another meme coin, Shiba Inu, closely trailing with 7 states. Cardano and Lithium each received a state.
Hype, price and FOMO push Dogecoin and Shiba Inu popularity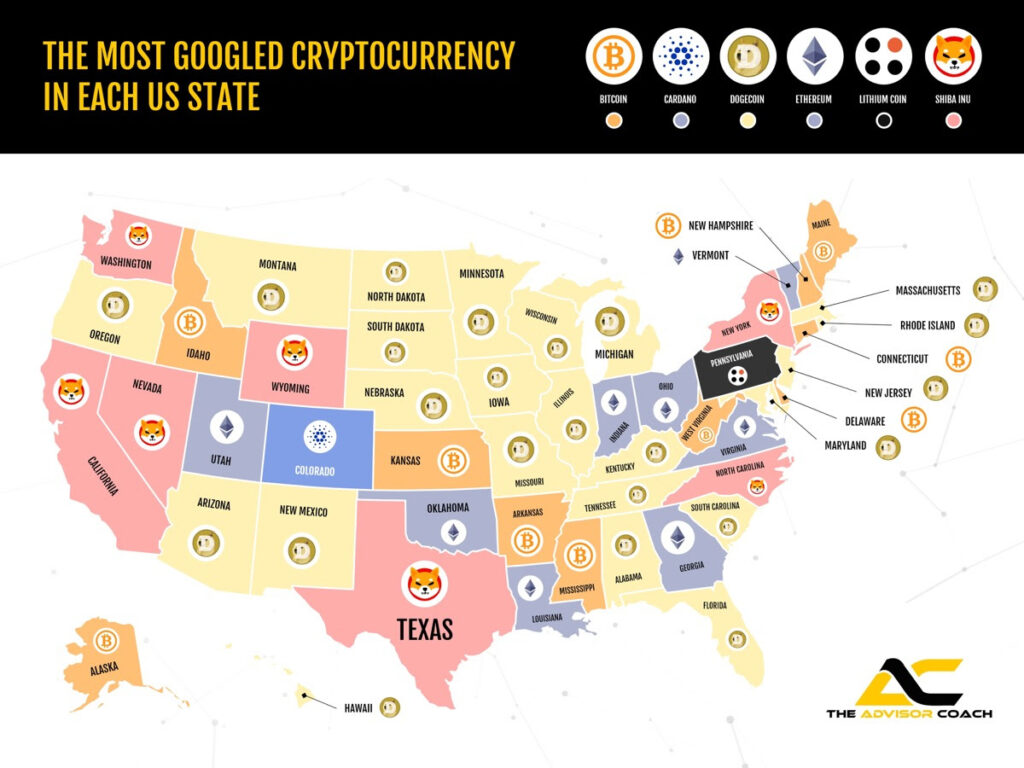 Doge's popularity spread across the United States, as the graph above shows. It was the most popular cryptocurrency in Massachusetts, New Jersey, Illinois, Wisconsin, north and south Dakota, and Arizona.
Bitcoin topped the charts in Connecticut, Alaska, Mississippi, and New Hampshire. Ethereum was most popular in Georgia, Louisiana, Ohio, and Virginia.
Cardano took first place in a state in which – not by chance – Charles Hoskinson also lives: "Always warm, always sunny, sometimes Colorado," as the Cardano founder describes it.
The most surprising name in the table was lithium, which topped the list in Pennsylvania. Lithium is trading at $ 0.02867 at press time and has a market cap of $ 20 million, which makes its place even more curious, ahead of distributors like Binance Coin, XRP, Litecoin, and Solana.
Shiba Inu was most "wanted" in some of the major states, including Texas, California, and New York State.