Ethereum set to dominate over Bitcoin, outperforms every benchmark asset for H1 2021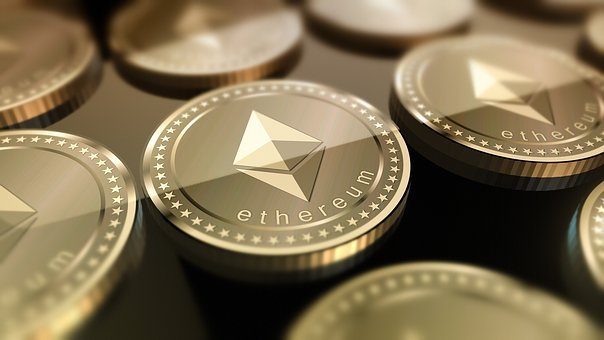 The ever-growing Bitcoin vs Ethereum debate remains a hot topic of discussion even today. Furthermore, Ethereum's mega rally in 2021 has also drawn the attention of institutional players towards it. An expert panel has recently said that Ethereum will further outperform Bitcoin for this year.
The panel comprises 42 senior crypto academics and specialists put together by Finder. The panel expects the Ethereum (ETH) price to hit $4600 levels by the end of 2021, a staggering 100 percent return from the current level. One of the panel members Daniel Polotsky, also the founder of crypto ATM operator CoinFlip, said:
Ethereum's price largely follows bitcoin's halving cycles, although that relationship may begin to decouple as time goes on, and as ethereum continues to develop use cases that bitcoin cannot achieve. Its price may grow at a faster rate than Bitcoin's.
The panel members are also optimistic about Ethereum's future developments, especially Ethereum 2.0. This would dramatically improve the scalability and efficiency of the Ethereum network. Token Metrics senior cryptocurrency investment analyst Forrest Przybysz expects Ether (ETH) to touch $8,000 by the year-end. He noted:
Ethereum's move to proof-of-stake later this year or early 2022 will result in ethereum's supply becoming deflationary and will be equivalent to multiple bitcoin halvings [cuts to bitcoin's supply of new tokens]in terms of supply restriction. This will make it a better store of value than bitcoin in addition to all the utility it provides that bitcoin does not have.
One of the major advantages of Ethereum is that it powers several decentralized applications using its infrastructure. Some experts believe that Ethereum has the capacity to power future financial infrastructure.
Ethereum outperforms every benchmark asset
A recent report from Coinbase puts light on Ethereum's strong show for the first half of 2021. The report shows that Ether (ETH) has outperformed every other benchmark asset including Bitcoin for the H1 2021. It notes:
The second most valuable crypto asset appreciated 895% over the 12-month period and 210% over the 6-month period ending June 30.
The report also shows DeFi to be one of the key driving factors for Ethereum. The DeFi market has registered substantial growth over the last year. However, it's the NFT gaming apps on Ethereum which is dominating as of now. Earlier on Tuesday, the Stoner Cats NFTs caused the Ethereum blockchain to clog due to the massive rush of investors. Over 10K NFTs were sold in just 35 minutes.
Coinbase also points out the EIP-1559 implementation which will burn some ETH that's part of the gas fee thereby removing ETH from the circulating supply. Further, it talks of layer 2 solutions like Polygon that improve the network's throughput by several times. Lastly, Coinbase talks about the growing institutional participation in Ethereum. It notes:
Many of our largest institutional clients, including hedge funds, endowments, and corporates, increased or added first-time exposure to ETH in H1, believing the asset has long-term staying power tantamount to BTC's while playing a differentiated role in their portfolios.