Helium developers want to move to the Solana blockchain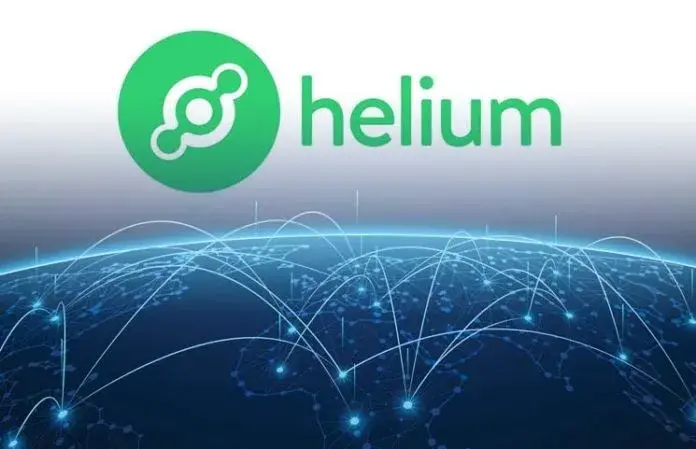 HIP 70's proposal to move to the Solana blockchain aims to improve data transmission and network coverage. Helium community members support the proposal, and voting on it is scheduled to begin on September 12th
Helium, the blockchain network for the Internet of Things (IoT), could move to the Solana blockchain following the launch of the new HIP-70 governance proposal on August 30.
The developers have proposed improving operational efficiency and scalability. Scalability is particularly important. Currently, to operate the network, users need to install a Helium hotspot to provide decentralized 5G wireless network coverage to their internet customers.
Helium uses the proof-of-coverage consensus mechanism to verify network connectivity and distribute HNT tokens to Helium hotspot providers. Developers have emphasized the need to address a number of technical issues in order to improve the network's capabilities. They found:
"In the last few months of the network, both have been challenging for network participants as proof-of-coverage activity has plummeted due to network size and blockchain/validator load, as well as packet delivery issues."
According to Helium's GitHub page, the HIP-70 proposal aims to improve these data transfers and network coverage capabilities. If the proposal is collectively approved, all Helium-based tokens such as HNT, IOT, and MOBILE tokens, as well as Data Credits (DCs) will also be pushed onto the Solana blockchain.
Community members agree
Members of the network community have responded positively to the HIP-70 proposal. They also believe that integration with the Solana blockchain would also greatly benefit developers. Jose Marcelino, one of the contributors to network, said :
"Fantastic news from the most incredible network on earth. Helium and Solana are backed by extremely hard-working, tireless communities and teams from all walks of life. We are developers and we are not afraid of change. The combination is simply stunning."
Ryan Bethencourt, a partner at Web3 backers Layer One Ventures, also called the HIP-70 proposal great for Helium and Solana. Voting on the HIP-70 proposal begins September 12 and is available for HNT token holders at heliumvote.com. It ends on September 18th.
The Helium Network
The Network began operations in 2013 on its own blockchain. Ethereum was too slow for the developers and there were no alternatives at the time. Consequently, network had no choice but to build its own blockchain network.
In the last ten years, Helium has set up over a million hotspots worldwide, which are supported by Google Ventures, among others. However, network was criticized several times during development. The entrepreneur Liron Shapira, for example, criticized that there was too little demand from end users.
The criticism came after news that the Helium network only generates $6,500 a month in data usage revenue. That's very little compared to the $350 million the platform has raised. Recently, the Helium network was also affected by a four-hour outage. This impacted the ability of HNT token holders to exchange their tokens, and the helium hotspot miners did not receive their bounty.