JPMorgan Chase Expands Crypto Trading Services to All Clients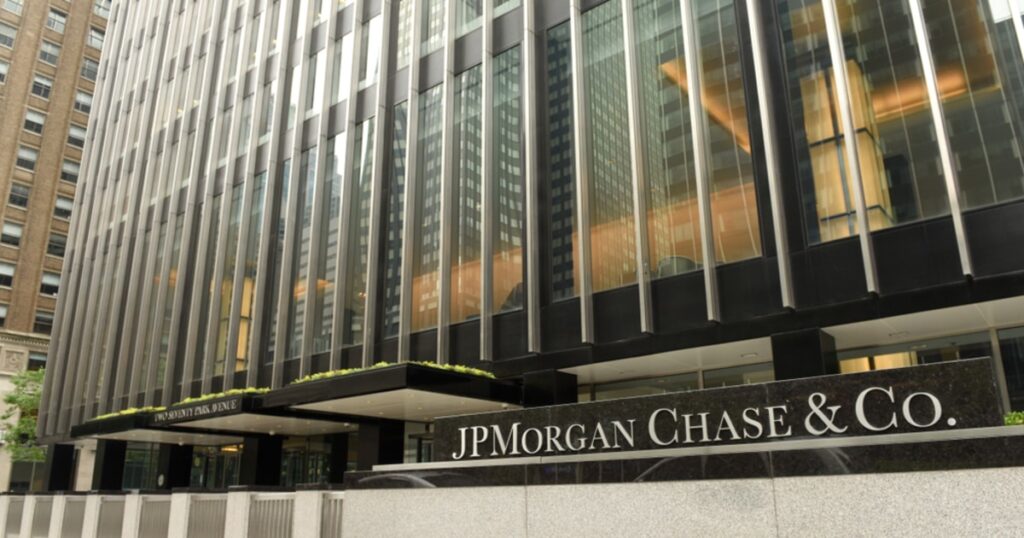 JPMorgan Chase Bank has announced that it now allows all of its wealth management clients to access crypto funds.
In an internal memo written last week on July 19, the bank informed its advisers to buy and sell orders from its wealth management clients for crypto products.
Advisers in JPMorgan's wealth management division can now accept orders to buy and sell up to five cryptocurrency products, including Grayscale's Bitcoin Trust, Ethereum Trust, Bitcoin Cash Trust, Ethereum Classic Products, and Osprey Funds.
The new crypto offering applies to all JPMorgan clients looking for investment advice, including self-directed clients who use the Chase commission-free trading app, ultra-rich clients served by the company's private bank, and affluent mass clients whose assets are managed JPMorgan advisers.
JPMorgan's move makes it the first major bank to expand cryptocurrency trading access beyond just ultra-wealthy clients.
Advisers are not allowed to recommend cryptocurrency products to clients but only buy and sell on behalf of clients' requests (clients must ask to make cryptocurrency trades).
Mary Callahan Erdoes, JPMorgan Asset & Wealth Management's CEO, discussed the development. She admitted that many of its assets and wealth management clients think that crypto is an asset class and wants to invest.
"A lot of our clients say that's an asset class, and I want to invest. Our job is to help them to put their money where they want to invest," Erdoes said.
Meanwhile, senior management from JP Morgan revealed that the company plans to hire more than 500 wealth management advisors in five to seven years to serve their premium clients, according to coverage from Reuters Thursday.
Diversified Investment
On April 28, JPMorgan announced that it was looking to dip its toes into the crypto water and launch a Bitcoin service to clients. During that time, the bank went ahead and only allowed its private wealth clients to invest in an actively managed Bitcoin fund, with NYDIG crypto company offering custody services.
Meanwhile, JPMorgan's interest in the crypto space comes as a great surprise, given that CEO Jamie Dimon has consistently shown that Bitcoin is not his cup of tea. In May, Dimon returned to the limelight when he advised people to "stay away" from crypto assets. He, however, stated: "That does not mean the clients don't want it … I don't tell people how to spend their money, regardless of how I might personally feel about something."
The current efforts by JPMorgan to expand access to cryptocurrency products for all of its clients comes at a time when interest among retail investors in the crypto market is on the increase, particularly after Bitcoin hit $65,654 in April. Despite the market deflating its price with Bitcoin currently trading at $32,263, retail demand to gain exposure to the volatile asset class as a portfolio diversifier or store of value remains strong.
Image source: Shutterstock