Lark Davis: The best time to buy crypto is – now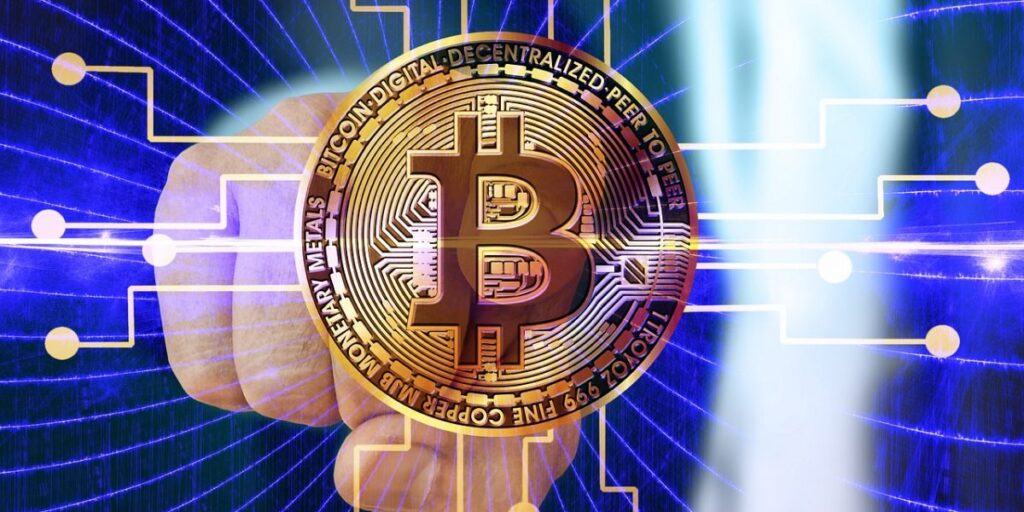 Crypto analyst Lark Davis believes now is the best time to buy and hold cryptocurrencies. He cites the upcoming interest rate hikes by the Fed and the generally increased acceptance of digital assets and, last but not least, the million-dollar price forecast for 2030 as reasons
Many crypto enthusiasts have been propagating and practicing the "buy the dip" mantra lately. They include serial Bitcoin buyers Michael Saylor and Nayib Bukele. Crypto YouTuber and analyst Lark Davis gives the reasons why the two are doing the right thing.
First, there are the Fed's plans to raise interest rates. According to Forbes, US stocks tend to rise an average of 7.3% 12 months after the Fed's first rate hike. One such event was seen during the 2016-2017 bull run. The development of cryptocurrencies is now closely linked to that of US stocks – which means that crypto prices are likely to rise as well as stock prices.
Second, crypto holdings on exchanges, particularly Bitcoin and Ethereum, have now hit a three-year low, according to blockchain analytics firm Glassnode. This, too, points to increased demand, long-term holding, and a subsequent surge in crypto prices.
Also, more and more people are buying crypto. According to Davis, we will have an estimated 3.4 billion more people in the crypto market by 2030. Statistics supporting this thesis include those from Deloitte, which state that 82% of Indians surveyed have plans to invest in cryptocurrency once the country provides better regulatory clarity.
Earlier this month, India announced a 30% tax on crypto profits, communicating a preference for crypto regulation rather than an outright ban. Another country that has embraced cryptocurrencies, albeit only recently, is Russia, which is now looking to officially recognize cryptocurrencies as legal currencies.
Why buy now?
The crypto market has spiraled since hitting record highs in November, largely due to uncertainties surrounding Federal Reserve actions. Leading cryptocurrency Bitcoin is currently trading at $43,469, down 37.7% from $69,000 at the end of last year. Meanwhile, however, altcoins are down 60%-90% from their highs. Current prices are "cheap" compared to how they were a few months ago, Davis says, adding another crypto motto: "Buy low, sell high."
Another reason to buy is the massive takeover of digital assets by giant social media platforms. Reddit recently announced that similar to Twitter, users can set any NFT (non-forgeable token) as their profile picture. Meta and TikTok are also rolling out NFT capabilities for their customers. Reddit currently supports the Ethereum community token, while Twitter has a crypto-supporting "tip" feature.
Additionally, Davis notes that numerous fiat gateways are beginning to open. For example, trading and investing app Robinhood just launched a crypto wallet that now has over 2 million users. Banks are also increasingly opening up to digital assets, with crypto custodian NYDIG predicting that hundreds of U.S. banks will handle bitcoin in some way this year.
Finally, Davis believes that bitcoin's dollar cost averaging below $50,000 will yield large returns going forward. He speaks of the one million forecast for Bitcoin 2030, which promises 20 times or more returns for those who buy below 50,000 – now.