Polygon increases its scalability in the Ethereum network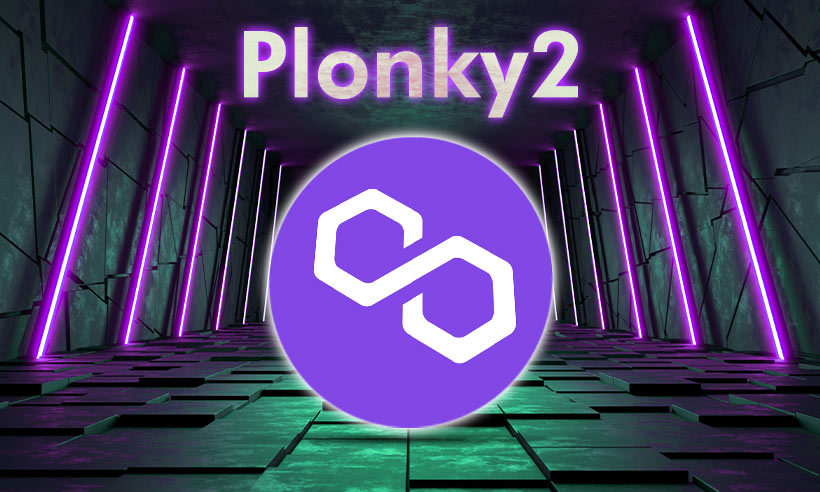 Polygon (MATIC) has introduced a recursive SNARK – Succinct Non-Interactive Argument of Knowledge – under the name "Plonky2". This development is part of the mission to make Ethereum scalable by supporting ZK rollups.
Plonky2 is compatible with the Ethereum Virtual Machine EVM and connects PLONK and FRI to make the most of STARKS – Scalable Transparent Argument of Knowledge. It is said to be 100 times faster than existing alternatives with recursion support. On fast computers like the Macbook Pro, Plonky2 performs its recursive proof in just 170 milliseconds. Users can speed up processing time if they don't need recursion.
As the Polygon team notes, the technology does not require a trusted setup and can be used decentrally. Since it is also less resource intensive, it reduces the verification costs on Ethereum.
Polygon introduces Plonky2 scaling technology
Solutions for the scaling of layer 2 (L2), which use the access control technology, were received with great interest. However, since they are usually not very cryptographically demanding, they prove to be inefficient and limited in terms of scalability. This has increased competition among L2 solutions for the best throughput and the best network costs.
Plonky2 is now what Polygon calls "a breakthrough for all of space". It gives the network an edge over its competitors by allowing the development of a better L2. Polygon's blog highlights:
"Until 2014, the recursion was purely theoretical. In 2019, recursive evidence took 120 seconds to generate. In 2020, recursive evidence on Ethereum took 60 seconds to create. Now, with Polygon Zero, recursive evidence on Ethereum only takes 0.17 seconds. "
Hermes goes into operation in the mainnet
Polygon's head of strategy, Sanket Shah, recently made another major announcement for the network. In August, Polygon merged with the Hermez Network roll-up platform in a $ 250 million deal. The network is now planning to launch Polygon Hermez on the mainnet in the 2nd quarter of 2022.
The first version of the solution only supports value transfer without EVM compatibility. Full compatibility will be given with the introduction of V2.
According to co-founder Sandeep Nailwal, gas tariffs on Polygon were increased in October. The idea was to use prices to make spam transactions on the platform as unattractive as possible. However, this also affects users with real transactions. Additionally, the increased activity of the polygon-based play-to-earn ecosystem Sunflower Farmers also drove transaction fees up. The introduction of Hermez is expected to bring some relaxation in terms of fees.
In the past year, Polygon achieved important milestones – a pace that should be maintained undiminished in the new year. We recently reported why these developments could pave the way for a MATIC rate of $ 10 by the end of the year. At the time of going to press, the price was $ 2.16, up 0.9 percent over the course of the day.
More on the topic: Analyst Lark Davis sees Polygon at ten dollars by the end of the year