St. Kitts declares Bitcoin Cash its official currency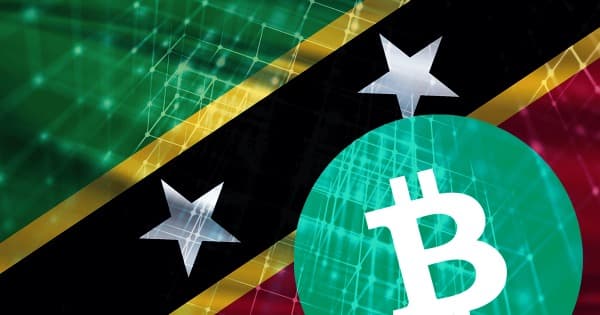 The Pacific island nation of St. Kitts and Nevis declares Bitcoin Cash its official currency. This makes the jurisdiction the fourth in the world where a cryptocurrency is recognized as an official means of payment.
Bitcoin Cash as the official means of payment on St. Kitts
Saint Kitts and Nevis are two Pacific islands that have merged to form a federal state. As the second sovereign territory in the Pacific, Prime Minister Terrance Drew recently declared a cryptocurrency to be the official means of payment.
Dominica only declared several tokens of the Tron blockchain as official means of payment in October. Dominica is also a Pacific island nation located approximately 150 miles south of St. Kitts and Nevis.
The Pacific has increasingly become the destination of prominent crypto enthusiasts. Representatives of the small states are mostly open-hearted and willing to cooperate. They see their support for crypto as an opportunity for their countries.
The driving force behind Bitcoin Cash adoption in St. Kitts is entrepreneur Roger Ver, known to crypto veterans as Bitcoin Jesus . Years ago, he liked to convince operators of small businesses in a personal conversation about the first cryptocurrency.
After the so-called Blocksize War, Ver switched to Bitcoin Cash . He runs companies on St. Kitts. Due to his frequent stays on the island state, he has already been able to convince many companies to support Bitcoin Cash.
In addition to Dominica, the two states of El Salvador and the Central African Republic previously declared cryptocurrencies their official means of payment. BTC is also a recognized currency in the autonomous states of Madeira and Prospera .
Bitcoin Cash Conference
The Prime Minister of Saint Kitts and Nevis used the Bitcoin Cash conference held on November 12-13 to share his good news. Footage from the event can be found on YouTube .
Kim Dotcom also shared a clip of Prime Minister Drew speaking. The politician received applause for his statement at the conference.
We are making Bitcoin Cash the official payment method here from March 2023.
Explains the politician. In addition, the state wants to act as a miner for BCH. Commenting on the speech, Dotcom said: "Great news! We worked hard for this!"
Kim Schmitz, as the entrepreneur is called by his real name, has been a supporter of BCH for a few years. A monetization service called K.im and its latest invention , Cashrain , work with BCH, or are even based on the currency.
In the course of the publication of a beta phase, Schmitz even states that Cashrain will make BCH the largest cryptocurrency ever – measured in terms of absolute transaction numbers.