Turkish Central Bank (CBRT) Announces Partnership with Technology Firms to Develop CBDC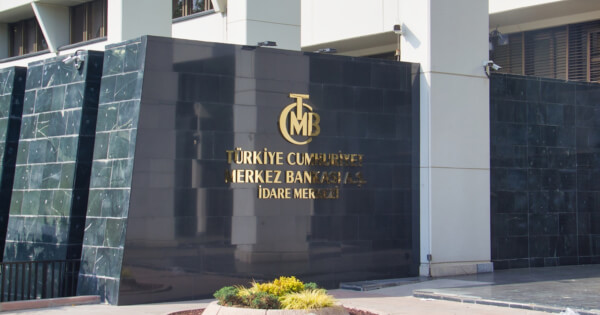 The Central Bank of the Republic of Turkey (CBRT) announced that it has signed agreements with several major institutions and also created the "Digital Turkish Lira Collaboration Platform" to expand its research into the potential benefits of introducing a CBDC (Central Bank Digital Currency) to complement the existing payment infrastructure.
Turkey's central bank (CBRT) said that the institution has formed a memorandum of understanding with major technology firms like Aselsan and Havelsan as well the Information Security Research Center (BILGEM) and the Scientific and Technological Research Council of Turkey (TÜBITAK) Informatics for the platform, which aims to conduct the research, development, and testing process of a digital Turkish lira currency.
As part of the Central Bank Digital Turkish Lira Research and Development (R&D) project, the central bank revealed that the process began with the proof of concept, which was completed and now moves to the next phase, which involves the participation of the technology stakeholders.
According to the central bank of Turkey (CBRT) , the first phase involved preliminary testing of strategic and critical technologies related to the project. Now the project has entered into the second phase that involves expanding the project by forming partnerships with technology companies. The central bank will collaborate to develop a prototype "Digital Turkish Lira Network" and run limited closed-circuit pilot testing programs.
Based on the results of such tests, the Turkish central bank will develop advanced phases of the pilot tests that will reflect the participation of broader stakeholders.
Though the central bank has not decided when a digital Turkish lira currency would be launched, the monetary authority stated that it will announce the results of the first phase of the pilot study in 2022.
Small countries leading CBDC race
Turkey is the latest to join the global race to develop CBDCs. Central bank digital currencies (CBDCs) are gaining increased attention across the globe.
Though once viewed with much scepticism, more central banks are examining its use case, with some analysts considering "2020" as the year of CBDCs because of the sticking way the digital currency entered the international financial policy conversations.
While large developed economies such as the US and China have paid much attention to the potential of CBDC activity, small countries are making actual breakthroughs.
The Bahamas, a small nation with under 400,00 people, became the first country in the world to officially launch a CBDC, with a countrywide rollout of the Sand Dollar last October. Curacao, the Marshall Islands, Mauritius, and members of the Eastern Caribbean Central Bank (Dominica, Antigua & Barbuda, Grenada, St Kitts & Nevis, St Lucia and St Vincent & the Grenadines) have also completed small-scale pilots and are planning to move on to national rollouts.
Two major reasons appear to explain why small countries are leading the way. First, such nations have strong motivations as CBDCs can help them address their financial development issues. Financial exclusion remains a challenge in several small countries, especially those with populations spread unevenly across many islands. More remote places do not have easy access to banks and natural disasters like hurricanes adversely affect them. The second reason is that the risks of adoption of CBDCs in small nations are lower than in bigger countries.
Image source: Shutterstock