Twitter Inc Reportedly Developing Bitcoin Tipping Service for Sending Money to Favorite Accounts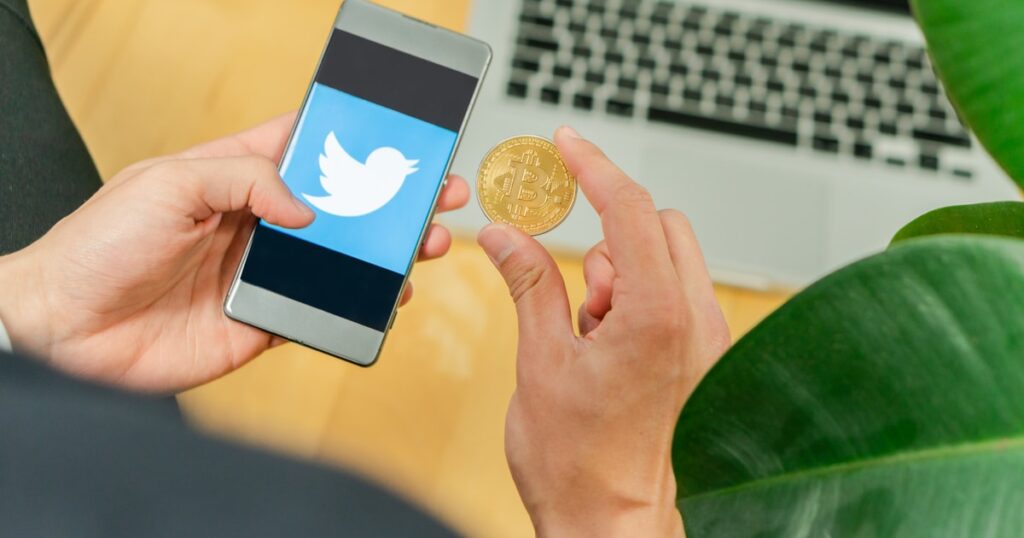 Twitter Inc is reportedly testing the ability to tip users using Bitcoin cryptocurrency via Lightning Network app Strike. Twitter is developing the groundwork to enable bitcoin tipping for content creators.
According to MacRumors media outlets, the current Twitter iOS beta code within the platform suggests that the Bitcoin tipping service is being tested.
Mobile developer Alessandro Paluzzi also leaked an image of what the service will look like, allowing Twitter users to receive tips in Bitcoin.
The latest Twitter beta includes lines of code that could see Bitcoin tipping become a part of the "Tip Jar", a service that supports various payment options and links – Twitter the service launched earlier this year. In May, Twitter introduced Tip Jar as a way for users to reward content creators on the popular social media platform.
Currently, "Tip Jar" allows users to connect their Twitter profile to payments services like Square's Cash App, Patreon, PayPal, and Venmo to support content creators.
The Bitcoin tipping feature will use Lightning Network payment gateway Strike to generate bitcoin Lightning invoices (to make Bitcoin payments). The feature will support custodial and non-custodial wallets and use state channels to enable faster Bitcoin payments with lower fees than the main Bitcoin network.
As a result, Twitter Inc users will need a Strike account to receive tips in Bitcoin.
The Rise of Bitcoin in Business
In July, Twitter CEO Jack Dorsey confirmed to investors that Bitcoin would be a big part of the company's future. He sees opportunities to integrate the crypto token into existing Twitter products and services, including subscriptions, commerce, and other new additions like the Twitter Super Follows and Tip Jar.
During that time, the renowned CEO hinted bitcoin would be integrated into the Tip Jar, a service for offering tips on Twitter. The move could bring crypto token tipping to the mainstream to fulfil one of the many use cases for cryptocurrencies expected by proponents.
Dorsey has been a staunch Bitcoin advocate for years. Late last month, the Twitter CEO disclosed that his financial services and digital payments company Square plans to create a decentralised exchange for Bitcoin. Mr. Dorsey said that the payment firm would develop a decentralised exchange to democratise crypto-asset access.  
The decentralised bitcoin exchange aims to resolve big issues facing centralised crypto exchanges and custodial services subject to regulations and restrictions for users in different countries across the world, solving issues relating to acquiring and exchanging Bitcoin.
Image source: Shutterstock