VanEck And ProShares Withdraw Plans to List Ethereum ETFs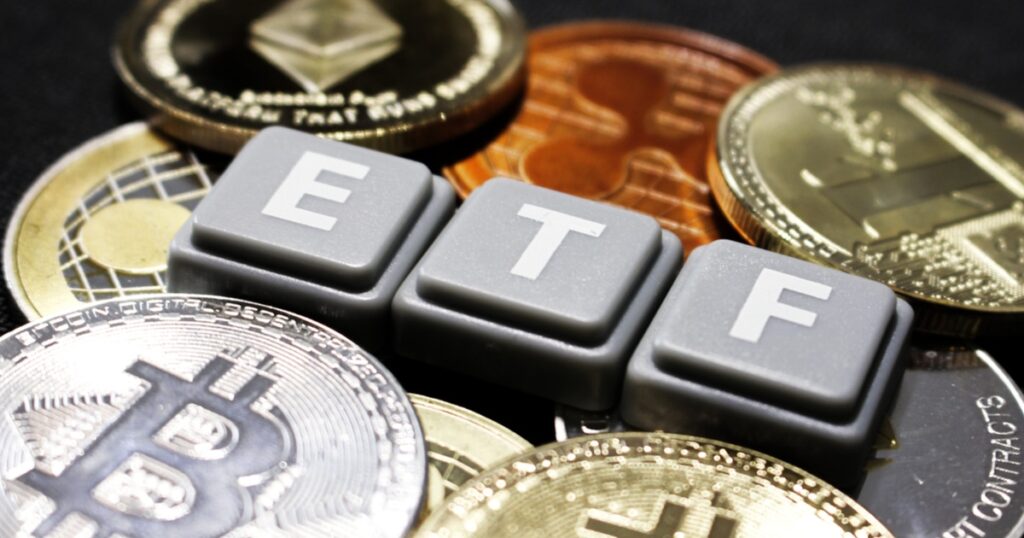 The emerging report shows that VanEck global investment manager and ProShares investment firm, have withdrawn their applications with the US Securities and Exchange Commission (SEC) for their proposed Ethereum Exchange-Traded Funds (ETFs).
Both investment firms filed separate proposals for Ethereum futures ETFs to the market regulator on Wednesday, August 18.
However, both VanEck and ProShares sent separate letters to the SEC on Friday, August 20, asking for the VanEck Ethereum Strategy ETF and the ProShares Ether Strategy ETF to be withdrawn, respectively. As a result, the moves dampen hopes that a crypto ETF might be approved in the US this year.
On August 3, US SEC chairman Gary Gensler hinted that he would be more open to ETFs linked to Bitcoin futures, like those on the Chicago Mercantile Exchange, not physical Bitcoin.
Gensler's comment led to a flood of filings for Bitcoin futures ETFs. For instance, on August 10, VanEck filed with the SEC for a Bitcoin strategy futures ETF. Last week on August 17, Galaxy Digital, financial services firm led by crypto bull Michael Novogratz also filed with the SEC for a Bitcoin futures ETF.
VanEck followed its Bitcoin futures ETFs application with the Ethereum futures ETF proposal on Wednesday, August 18. ProShares also submitted its application for EFT with exposure to Ether on the same day.
However, on Friday, August 20, legal representatives of both VanEck and ProShares stated that the fund managers have decided not to proceed with registering their respective Ether-based exchange-traded funds.
It is unclear why both investment firms decided to apply for and withdrew similar applications for the Ether ETFs on the same day.
Crypto ETF Approvals Delay
The news regarding VanEck and ProShares withdrawing their applications may disappoint those in the investment community eager to see the first-ever crypto ETF in the US.
The withdrawals are also disappointing to offer exchange-traded fund products that track widely popular cryptocurrencies like Bitcoin and Ethereum.
Currently, CME is the major place that trades futures for cryptocurrencies on the open market. Industry watchers had stated that the futures trading would provide the key impetus for regulators to approve Bitcoin ETFs, as it would set a concrete price level for valuing the funds.
But that has not been the case, as regulators continue to delay approvals for Bitcoin ETF plans.
The proposed ETF funds would have allowed investors to bet both for and against Ether and Bitcoin. ETFs trade like stocks and would give retailer investors another avenue to get in on the rising cryptocurrency trade, in which Bitcoin and Ethereum prices have exploded more than 1000% over the past year.
Image source: Shutterstock