BlockFi Files for Spot Bitcoin ETF in the U.S.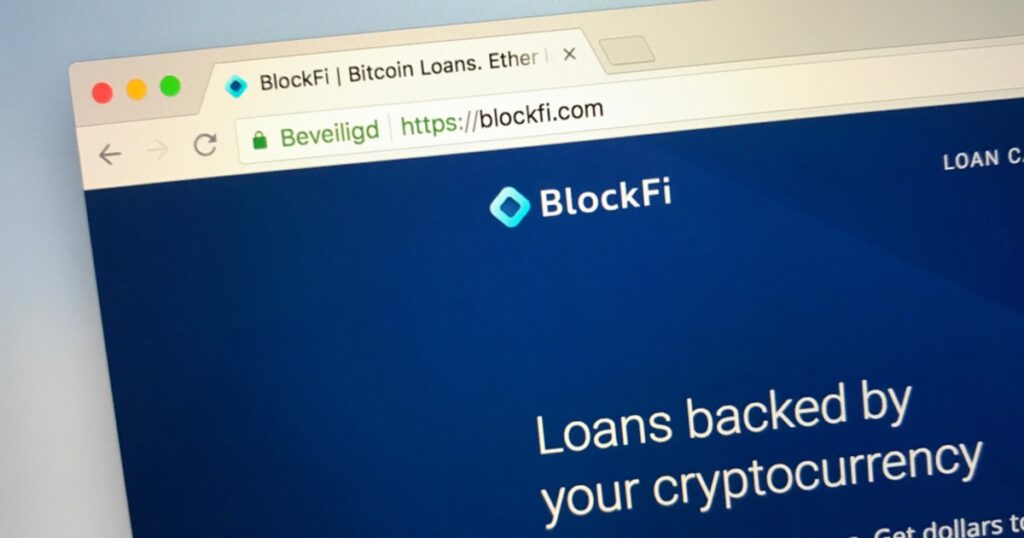 BlockFi, a United States-based cryptocurrency lending platform, has filed for a spot Bitcoin Exchange Traded Fund (ETF) product with the Securities and Exchange Commission (SEC).
Per the filing, the BlockFi NB Bitcoin ETF will track the actual price of Bitcoin, different from the crop of new ETF filings billed to track the price actions of Bitcoin futures.
Despite the uncertainty surrounding Bitcoin regarding the approval of an actual spot ETF in the United States, service providers have refused to cave in. The approval of ProShares' Bitcoin Strategy ETF in the past month and the float of Valkyrie's Bitcoin Strategy ETF, both of which are futures-based, have sent a broad positivity across the industry.
At present, as many as 21 spot Bitcoin ETF applications are on the horizon for the Securities and Exchange Commission to approve. These number does not account for the broad count of rejections in the previous years. Amongst the companies with rejections includes Bitwise, which has also submitted a new filing, noting it has done its due diligence, taking time to address the core concerns the market regulator pointed at.
There have been speculations that the SEC might have come to the end of its rejections concerning spot BTC ETF applications. The SEC has neared its end per its decision on VanEck Bitcoin Trust, which was filed back in December 2020. With no room for further delays, the regulator is bound to either approve the application or reject it. Most market proponents are expecting a softer landing seeing the favourable disposition of the regulator to the ETF market today.
Investors have continued to explore all available avenues to gain exposure to digital currencies through the shares of publicly-traded companies in the space, direct crypto purchases on spot markets, and now through the approved Bitcoin futures ETF. With the potentials of spot-based ETFs, investors are likely to continue demanding related products.
Image source: Shutterstock