BlockFi, Neuberger Berman Partner to Offer Crypto Asset Product Suite, Including ETFs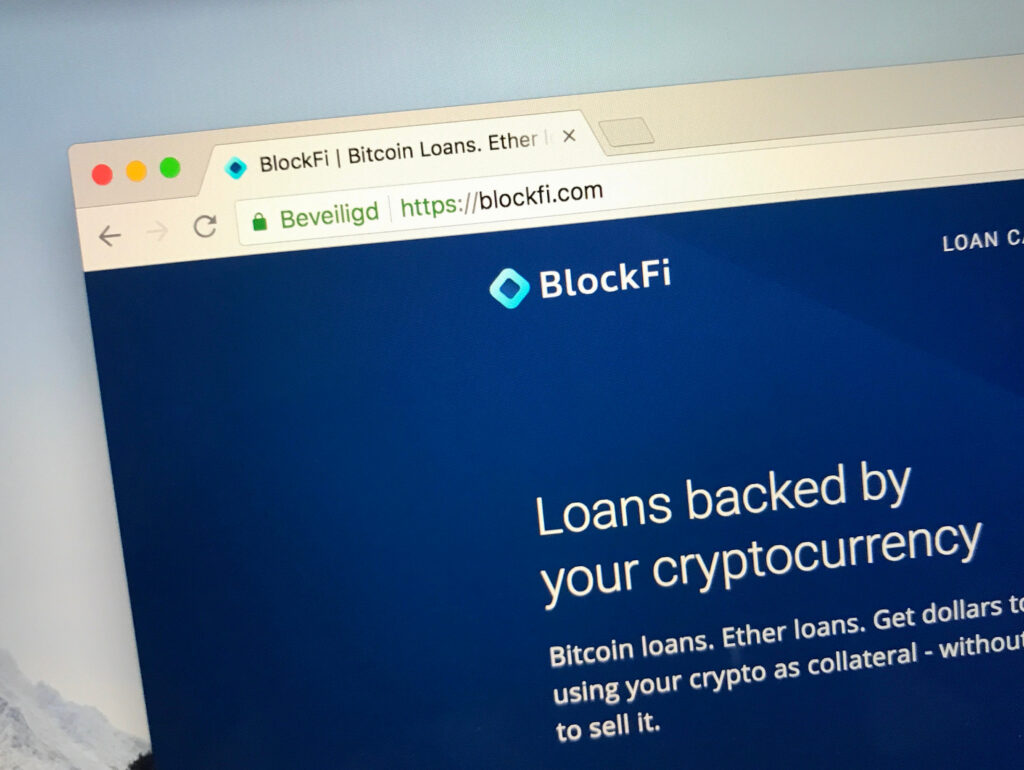 Crypto lending company BlockFi has partnered with New York-based private investment management firm Neuberger Berman to create a new business entity that would develop and offer a new cryptocurrency management product, including Exchange-Traded Funds.
BlockFi announced on Monday, October 25, that the new joint business entity called 'BlockFi nb' expects to "launch crypto asset management products, including ETFs and other traditional structures," that would give investors exposure to cryptocurrencies in their brokerage accounts.
BlockFi nb president, Greg Collett, talked about the development and said: "We are witnessing a significant shift in investor sentiment towards digital assets, and we believe that digital assets should be considered in modern portfolios."
Through the launch of BlockFi nb, clients will have an asset management product suite that offers access to digital assets and services from experts in investment management and cryptocurrency, Collett said.
According to the two companies, the partnership will combine Neuberger Berman's suite of crypto strategies with BlockFi's retail and institutional cryptocurrency solutions. In other words, the product suite would include ETFs and other traditional structures. The crypto products will exist alongside BlockFi's retail and institutional crypto solutions and Neuberger Berman's actively managed crypto strategies suite.
Collett further stated that "we think this combination will help us to improve on products currently in the market so that we can give investors cost-effective and convenient access to the performance of digital assets from their brokerage accounts."
BlockFi offers financial services such as interest-earning accounts and USD loans secured with cryptocurrencies for businesses and individuals across the US and worldwide.
Meanwhile, Neuberger Berman is an 82-year-old private investment management firm that manages $437 billion in client assets as of September 30. The company operates a range of fixed income, equity, hedge fund, and private equity strategies on behalf of individual investors, institutions, and advisors worldwide.
Crypto ETFs Demand Rising
The new partnership by BlockFi and Neuberger Berman comes at a time when cryptocurrency ETFs continue to gain popularity.
As previously reporteds, the first US Bitcoin ETF began trading on Tuesday, October 19, making the most widely traded cryptocurrency available to most investors with a brokerage account.
ProShares launched its Bitcoin futures exchange-traded fund last week, allowing investors to purchase and sell the assets outside of cryptocurrency exchanges.
Last week marked a milestone for cryptocurrency as investors began trading the ProShares Bitcoin futures ETF, exceeding any other ETF launches, and another, the Valkyrie Bitcoin strategy ETF, started trading on Friday on the public stock exchange market.
With ProShares and Valkyrie already trading their Bitcoin futures ETFs, others are expected to follow as the US Securities and Exchange Commission (SEC) considers other applications.
On October 8, BlockFi applied with the SEC to provide the BlockFi strategy ETF, an actively managed fund that would invest in Bitcoin futures contracts.
In August, Neuberger Berman began providing clients exposure to Bitcoin and other crypto-assets through crypto derivatives like Bitcoin futures and Ether futures, as well as investments in Bitcoin trusts and ETFs to gain indirect exposure to Bitcoin.
Image source: Shutterstock