Cronos integrates with Chainlink price feeds to provide data to DeFi apps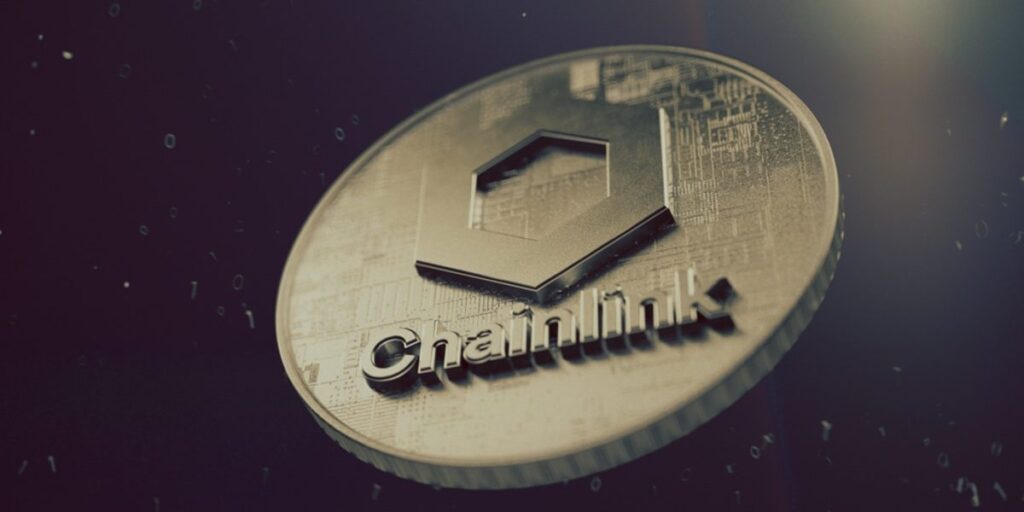 Cronos, the Ethereum Virtual Machine (EVM) chain running parallel to the Crypto.org Chain, has announced a new development. Soon, Cronos will integrate Chainlink Price Feeds to provide external financial market data to DeFi apps. Through this recommended oracle solution, Cronos developers will have access to credible and reliable decentralized price oracles. Different digital and traditional assets will be priced on-chain by advanced DEXes, derivatives markets, lending/borrowing protocols, and asset management services among others.
CEO and co-founder of Crypto.com, Kris Marszalek said,
Our goal is to provide full-spectrum for provisioning secure and reliable decentralized oracle networks and the integration will benefit DApps that need oracles, especially price feeds, to function.
The latest collaboration is the second to happen between Crypto.com and Chainlink Labs. Already, Chainlink Price Feeds are being used by the Crypto.com DeFi wallet. Moreover, Chainlink Price Feeds for CRO/USD and CRO/ETH are live on the Ethereum mainnet. The price data is used by DApps to price Crypto.com's native token CRO on-chain, thereby growing its utility.
Cronos and blockchain tech
Notably, Cronos' EVM chain is built upon Ethermint. The latter is a Cosmos software devkit (SDK) development framework. Ethermint is useful in launching scalable and high-throughput Proof-of-Stake blockchains that are fully compatible and interoperable with Ethereum. Having launched its testnet on July 20, 2021, Cronos is now taking up new projects on its platform. Projects from any Ethereum and EVM-compatible chains can rapidly port to Cronos. Porting is supported by Particle B's $100 million CRO EVM Fund. Access to Crypto.com's user base of over 10 million also supports the process.
The upcoming Cronos and Chainlink Price Feeds integration was recommended because it is easy. Besides, the integration has been proven to secure tens of billions of dollars for DeFi projects. In addition to generating real-time price feeds, Chainlink's data aggregation model has an oracle infrastructure for maintaining constant uptime and tamper resistance.
Use cases possible with the integration are valuing collateral assets for money markets, and instituting exchange rates for tokenized assets. Settling futures and options contracts at expiry, monitoring limit order conditions, calculating staking rewards, and rebalancing algorithmic stablecoins are others.
More on Chainlink
Of importance, Chainlink Decentralized Oracle Networks are top in the industry for powering hybrid smart contracts. They provide developers with the biggest set of premier data sources and secure off-chain computations. As such, it expands the abilities of smart contracts on any blockchain.
Governed by a worldwide decentralized community, Chainlink currently powers smart contracts worth billions of dollars. These span across global enterprises and projects underpinning the blockchain economy including DeFi, gaming, insurance, and other big industries.
Credit: Source link