EMPOWR is suing the SEC over the Ripple case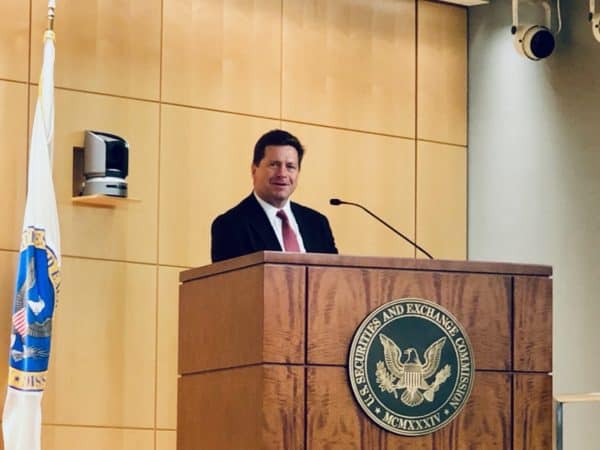 The XRP community has long accused the Securities and Exchange Commission of bias against Ripple. Now this suspicion is supported by a lawsuit. The non-governmental organization Empower Oversight Whistleblowers & Research (EMPOWR) has sued the SEC over its conduct in connection with the Ripple lawsuit. She accuses EX agency chief Jay Clayton and EX department head Bill Hinman at least of the bias due to which they promoted Ethereum and Bitcoin, but took legal action against Ripple.
The lawsuit was filed in the Eastern District of Virginia by Empower Oversight Whistleblowers & Research (EMPOWR), a non-profit, non-partisan, non-governmental organization that focuses on the independent investigation of wrongdoing by government agencies and corporations.
EMPOWR wants the SEC to comply with a request under the Freedom of Information Act requiring the organization to have access to regulatory filings. These records concern potential conflicts of interest and possible corruption by top SEC officials related to cryptocurrencies. EMPOWR announced :
"In particular, the circumstances surrounding the declarations of certain former SEC officials as to whether certain cryptocurrencies are securities and are therefore subject to SEC regulation, raise significant questions about possible bias."
One of those affected is Bill Hinman, former director of corporate finance at the SEC. Prior to joining the agency, he was a partner in the Simpson Thatcher law firm. EMPOWR claims that while Hinman was still with the SEC, he received several million dollars from the law firm, with a source reporting that fees he received from the law firm were seven times his civil servant salaries.
That alone would not be punishable. But the law firm Simpson Thacher is a member of Enterprise Ethereum Alliance, whose goal is the dissemination of Ethereum advance . It is noteworthy that Hinman had already declared in 2018 that Ethereum is not a security.
Hinman left the SEC in December 2020, just as the regulator filed a lawsuit against Ripple for alleged violations of securities laws. Immediately afterwards , the price of XRP, Ripple's cryptocurrency, fell 25%.
Another link to the suspicious transactions at the SEC is Marc Berger. He was the head of the enforcement division of the SEC and personally led the preparation of the lawsuit against Ripple. Shortly thereafter, he too left the SEC and moved to the law firm whose name we already know: Simpson Thatcher; There he is now, as he used to be at the SEC, a colleague of Bill Hinman.
EMPOWR: Ex-SEC boss acted out of self-interest
And then there's Jay Clayton, the former SEC chairman under whose direction regulators sued Ripple. Clayton left the SEC on the day the lawsuit was filed, leaving it to his successor, Gary Gensler, who has also come under fire for his own anti-Ripple agenda , to continue the proceedings.
Clayton put on record that Bitcoin was not a security, and Bitcoin price immediately skyrocketed. Like his two colleagues, he has been working for a private company that is actively involved in crypto business since leaving the regulatory authority: He is a consultant for One River Asset Management, a company that focuses exclusively on Ethereum and Bitcoin. EMPOWR's application concludes:
"It is in the public interest that the state regulation of the emerging cryptocurrency market is based on objective legal principles. As a result, potential conflicts of interest in this area are of significant public concern. "