Gary Gensler: Cryptocurrency is full of scammers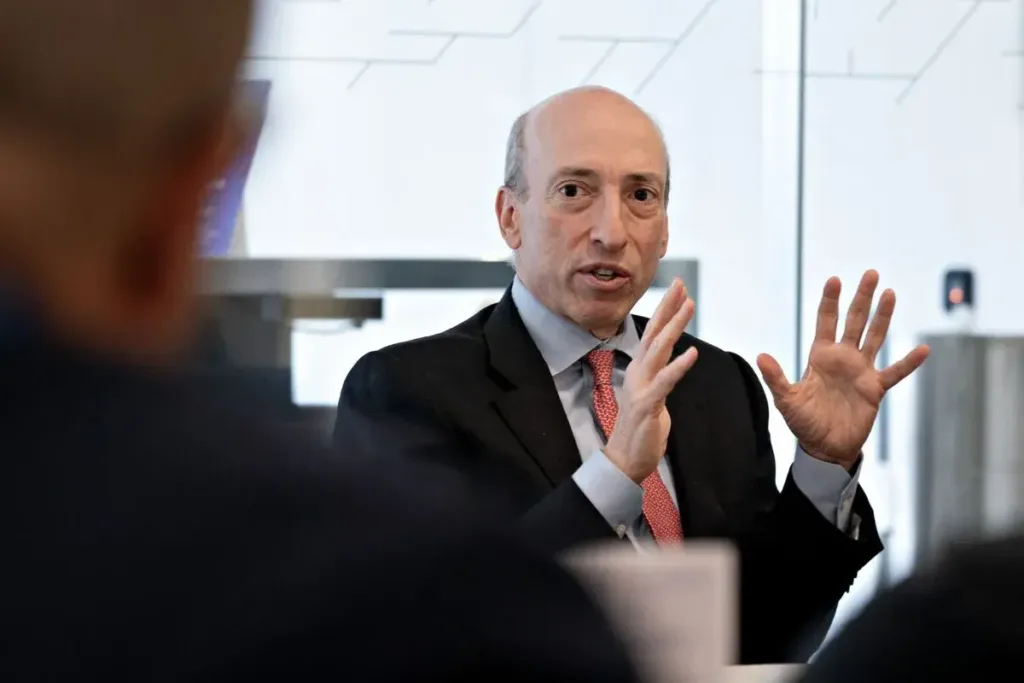 In a recent interview by Bloomberg, SEC boss Gary Gensler spoke about the crypto industry and the market for bitcoin and altcoin. In his experience, this market is full of fraudsters. Despite the recent ruling in the dispute with Ripple, Gensler is sticking to its previous positions and holding many cryptocurrencies as legal securities.
Gary Gensler: Crypto investors are constantly being scammed
SEC boss Gary Gensler recently spoke to Bloomberg about the crypto market. The Democratic US politician has been making a name for himself since February as a ruthless head of the Securities and Exchange Commission who wants to do whatever it takes to fight crypto.
Most recently, Gensler's SEC had to admit defeat in a legal dispute with Ripple – at least for the time being. The accusation that the cryptocurrency XRP is legally a security was rejected by the competent court. The ruling ushered in a turnaround in the crypto industry and increased enthusiasm in the market.
Gensler's personal position did not change despite the verdict – the Bloomberg recordings make this clear. There he says:
Crypto investors should keep in mind that although these laws apply to many of the tokens, they will not get the protection of securities laws.
The 65-year-old believes that the current market situation is to the detriment of many users. "You as an investor don't get the necessary background information." Investing money in crypto is therefore a critical undertaking in many cases. You make yourself the pawn of the developers of many cryptos.
In addition, crypto investors must expect to be constantly scammed. This is only possible because the industry can largely operate without supervision. Institutions use their market power accordingly – to the detriment of the common man.
The platforms and middlemen do things that the New York Stock Exchange or NASDAQ would never do. They mix funds and trade against their own users. They have market makers that act on the other side of your trades.
"Crypto is full of scammers"
That such fraud takes place is not uncommon, says Gensler. The Democratic Party member considers fraudulent activities to be a major problem in the crypto market.
"It's a field full of scammers and peddlers," Gensler said. "There are good players, but there are far too many who aren't," he says.
A June filing by the world's largest wealth manager, BlackRock, sparked a new race to become the US's first Bitcoin Spot ETF. Many classic financial companies of rank and name are involved.
To date, no company has been able to satisfy SEC oversight. BlackRock also had to renew the application and submit it a second time. However, Gary Gensler does not want to comment on these events in more detail. Decisions of this kind are not in his hands alone.
"These applications will be submitted to a commission of 5, so I cannot comment on them, but… crypto is highly speculative."