Mila Kunis Is Making Millions From NFT Based Cartoon Series "Stoner Cats" featuring Vitalik Buterin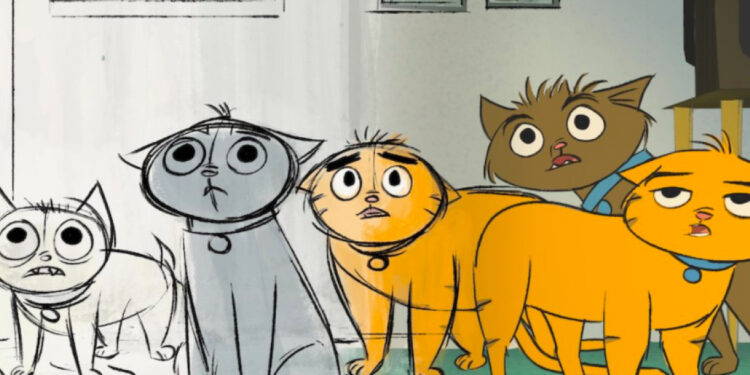 Orchard Farm productions, the brainchild of Actress Mila Kunis, has released a unique animated series that only NFT holders will be able to watch. Owners of "TOKEns", the NFT tokens corresponding to the tv series "Stoner Cats", will gain access to the cartoon series as well as receiving a unique NFT in the form of a digital character. 
The first wave of TOKEns sold out in record time on Thursday, making the production company a cool $8.3 million in one day. The sale of the 10,420 tokens, each going for 0.35 ETH, is expected to increase in value on the secondary market, with Vice reporting the sale of one unique NFT selling on OpenSea for 30 ETH on Tuesday.
Stoner Cats is an adult animated series that bases itself on the story of an elderly lady with Alzheimers who begins to use medical marijuana around her pet cats who begin to talk and interact. The original series from Ash Brannon and editors Sarah Cole and Chris Cartagena features a number of well-known voice actors including Seth Macfarlane and Chris Rock, and also features the voice of Ethereum founder Vitalik Buterin who plays Lord Catsington "The Spirit Guide". 
The co-creator of Facebook's Diem, Morgan Beller, and General Partner at venture capital firm NFX, helped with the NFT element of the series, noting that the creative aspect was already fully-formed before she got involved.
"They didn't start from a place of: 'We are celebrities, we want to get into NFTs because it's the thing to. They were looking for alternative funding options to make the show a reality. NFTs were one of the ideas, but it started in a place where they had a problem and NFTs ended up being the solution, versus a hammer in search of a nail."
Lisa Sterbakov, Kunis' production partner at Orchard Farm commented on the unique opportunity that the production company saw in creating a tokenized series:
"We were unexcited about what our Hollywood prospects were with it," She said that working in the traditional studio system can homogenize potentially controversial content, so they sought a different approach. Sterbakov recalled to Motherboard how NFTs came into play: "Mila Kunis yelled over at Ashton and said, 'Hey, can we do this as an NFT?' And he said, 'Of course we can.'"
Disclaimer: This article is provided for informational purposes only. It is not offered or intended to be used as legal, tax, investment, financial, or other advice.
Credit: Source link