Tezos sponsors Manchester United and Baby Doge sponsors TSG Hoffenheim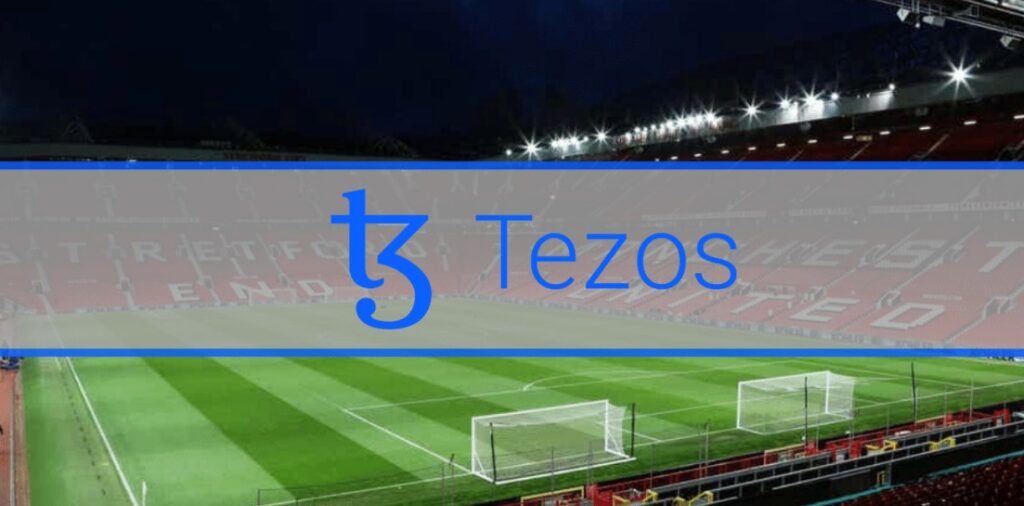 Tezos has signed a multi-year training jersey sponsorship deal with Manchester United worth over $27 million.
Manchester United is about to announce a multi-year tracksuit sponsorship with Tezos (XTZ). According to The Athletic , the logo of the self-promoting proof-of-stake blockchain will appear on the club's training jerseys for over $27 million annually.
The two are rumored to be collaborating on other tech ventures like the Metaverse and Web3 as well. Manchester United have reportedly completed filming promotional material ahead of the public announcement.
Tezos is expanding the scope of its esports partnerships
Since its inception in 2018, Tezos has partnered with multiple sports teams. In May 2021, RedBull Racing announced Tezos as its official blockchain partner. Shortly thereafter, McLaren Racing signed a multi-year deal making the network its official technical partner for its Formula 1, IndyCar and esports teams; and in October of the same year, Tezos and McLaren Racing launched an NFT collection.
If the reported deal is made official, Manchester United will become the latest English Premier League football club to invest in cryptocurrencies and NFTs. In the 2021-2022 season, Dogecoin is sponsoring Watford FC. Manchester City, Arsenal and club Wolverhampton Wanderers have launched fan tokens in collaboration with crypto platforms Socios and Bitci.
Baby Doge cooperates with TSG Hoffenheim
In Germany, TSG Hoffenheim recently made Baby Doge Coin an official partner. In an official announcement, Hoffenheim said the two would work together to create club-specific NFTs. The Doge-inspired meme coin will also appear on LED perimeter boards during the team's home games, in addition to other co-branded content.
Mike Watson, Baby Doge's project leader, said that the contract will expand the coin's reach not only in the European Union but also in the global market. Baby Doge plans to forge more strategic partnerships in the sports world as it seeks to establish itself as a community-focused project. Denni Strich from TSG Hoffenheim says:
"TSG Hoffenheim is happy to work with such an innovative and leading brand as Baby Doge. We are thrilled and look forward to a successful partnership in which we will bring to life a club NFT collection and other exciting projects."
Floki Inu, also a dog-inspired meme coin, entered into a partnership deal with Italian professional soccer club SSC Napoli in November 2021. As part of this agreement, the cryptocurrency logo will be displayed on the team's jerseys and on LED signs at the team's home stadium.