FIFA World Cup NFTs are created by Crypto.com and Coca Cola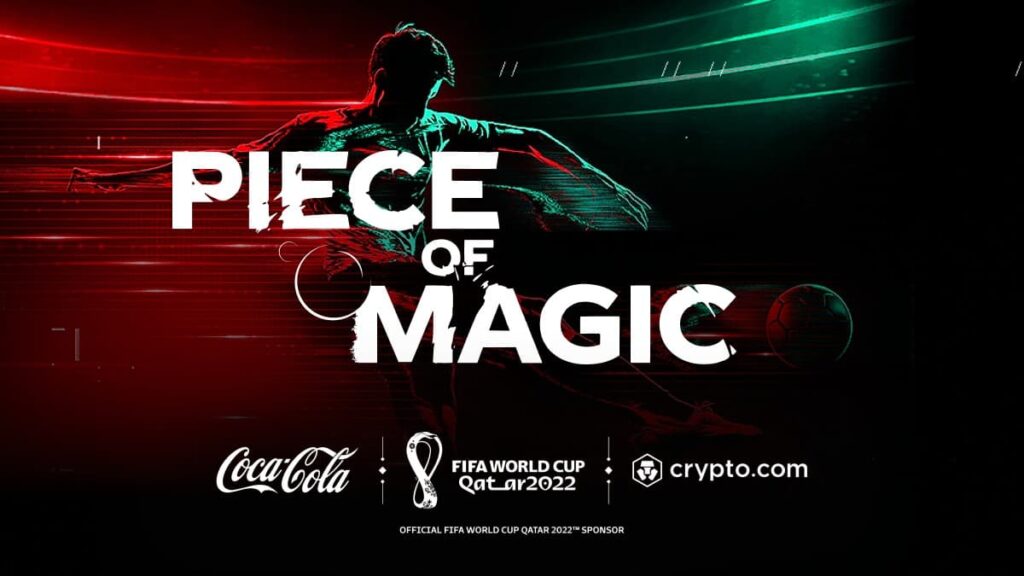 Crypto exchange Crypto.com partners with Coca Cola to provide ten thousand FIFA World Cup NFTs commemorating the World Cup in Qatar. The campaign, called Piece of Magic , is inspired by the games' heatmaps.
Crypto.com and Coca Cola design NFTs
The crypto exchange Crypto.com is already involved as a sponsor of the FIFA World Cup in Qatar. The company is now cooperating with Coca Cola – another sponsor of the sporting event. Together they create the Piece of Magic NFT collection to leave a lasting memory of the 2022 FIFA World Cup.
According to a press release , the artist GMUNK is responsible for the development of the collection. The American is no stranger. He is one of the pioneers of digital art and has already worked on the Hollywood productions Tron: Legacy and Oblivion .
The NFT Collection includes 10,000 unique images for sale as NFT through the Crypto.com NFT platform. Interested parties must create an account there and then visit the Coca Cola fan zone
World Cup NFTs are based on heatmaps
Heat maps show where the players are over the 90-minute game time. From a bird's eye view, the floor plan of the playing field is colored. The NFTs of the soccer World Cup use this element as a basis.
At its core, Coca-Cola Piece of Magic uses football data as our brush to define density, behavior and color applications to create an immersive artwork that emphasizes the spirit of football and presents a unique visual story to each game.
Explains Bradley G. Munkowitz aka GMUNK. Steven Kalifowitz, Marketing Manager at Crypto.com, sees the campaign as a big win. For the first time, a football World Cup produces Web3 products.
However, some important details are not clear from the publication. So it is unclear on which blockchain the NFTs live. It is also unknown when the NFT collection will be public.
So far, an account can be found on the crypto exchange's NFT marketplace that appears to be part of the campaign, but so far it does not offer any content for purchase.